With advances in mobile and digital health technology, patients have more control over their care than ever. And they prefer it that way: 90% of patients want to use technology to self-manage their care, while 77% want to manage appointments online. To retain existing patients and bring in new ones, healthcare providers must implement a range of digital patient engagement tools. Here, you'll find out what that means and how they benefit large healthcare systems, solo practices, and everything in between. 
What are digital patient engagement tools?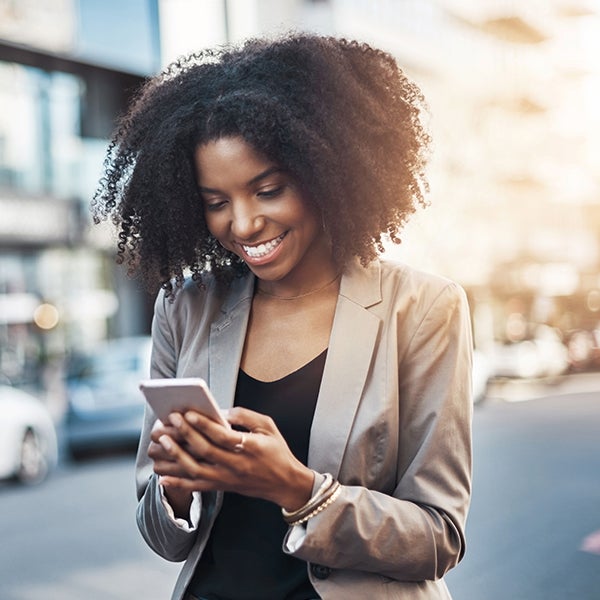 Digital patient engagement tools allow patients to manage their care at any time, from anywhere, using devices they already know and love. These software-based self-service tools allow patients to engage with providers in the way that's most convenient for them. Patient engagement tools can use asynchronous communication, such as secure messaging, or real-time engagement such as live online chat. Healthcare providers can deploy digital patient engagement solutions at multiple points along the patient journey, from the time patients start feeling unwell until after they leave the clinic.
Automated patient engagement solutions are key components of your digital front door—the technology your organization uses to engage patients throughout their care journey. Your digital front door are the digital engagement tools you use to welcome patient into a provider's office and engage them throughout their visit. It may include a secure patient portal, but it also extends to a range of patient engagement tools that create a convenient wraparound experience.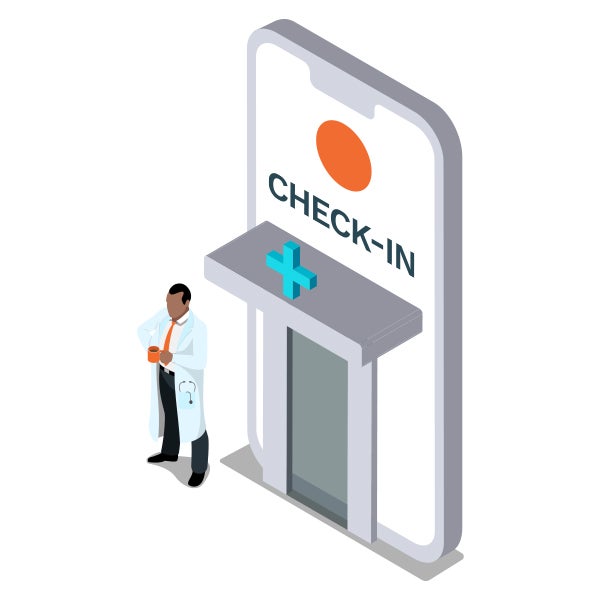 Examples of digital patient engagement tools include:
Online provider search
Online appointment scheduling
Patient intake solutions with targeted outreach capabilities
Virtual waiting rooms
Self-service kiosks
Telehealth
Pre- and post-visit patient education
Why should healthcare organizations use digital patient engagement tools?
Healthcare, like retail, no longer relies solely on its brick-and-mortar locations to manage and deliver care. Healthcare organizations that offer a seamless, personalized digital experience—much like its big retail counterparts—have a competitive edge in our on-the-go, on-demand society.
Why? Because patients shop around for care and want providers who offer features they want. The ubiquity of mobile devices, the demand for more accessible medical care, and the rise of high-deductible health plans have all joined forces to put patients in the driver's seat. Healthcare organizations that provide the convenience and communication patients have become accustomed to from other industries have a distinct competitive advantage against those still relying on telephone calls and paper forms.
According to a Phreesia survey of over 4,000 patients, 64% said they prefer online check-in, and 29% consider it a must-have. How are they checking in? Most (84%) use a mobile device.
Other factors have also accelerated the move toward digital patient engagement in healthcare. High rates of chronic illness and aging Baby Boomers have both affected—and will continue to affect—patient volume. The shift toward value-based care has pushed many healthcare providers to rework processes and procedures to provide high-quality care for a lower cost. The efficiency gains digital tools provide have made them an important part of that process.
Looking ahead, COVID-19 and future jumps in cases will likely continue to test healthcare's capacity for some time, especially given serious physician, nurse and administrative staff shortages. Tools that streamline the patient journey and improve outcomes help mitigate the need for more employees.
To manage these challenges, effectively engage with patients and stay competitive, healthcare organizations must adopt the modern communication channels patients use and prefer. In the Phreesia survey, 88% of patients said they enjoy using digital methods such as emails, text messages, and online portals to communicate with their providers, and 41% said the ability to do so is a "must-have." However, in the past year, less than one-third of patients (31%) said they used online tools to communicate with their doctor.
6 benefits of using digital patient engagement tools
Digital patient engagement tools support in-person engagement strategies to dramatically improve the patient experience. They provide a notable return on investment by lowering labor and operational costs and improving staff productivity. Here are six reasons why providers implement patient engagement tools:
To improve patient satisfaction. Meeting patients' technology preferences, combined with positive staff interactions, combine to create a roster of satisfied patients. Patients who receive a consistently positive experience are more likely to become loyal patients and are more likely to refer friends and family.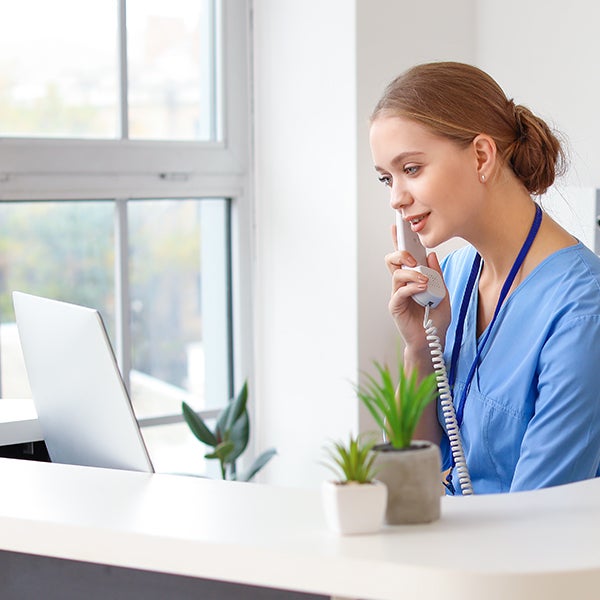 What to look for in digital patient engagement tools
Digital patient engagement benefits healthcare providers, patients, and staff. When researching solutions, healthcare IT leaders must consider the needs of all three, as well as technology requirements and budgets. Here are a few capabilities to look for when researching vendors.
Customization. Can the vendor customize the solution to meet your specific needs? Will it optimize that solution as your needs evolve?
Updates. How often does the vendor release product enhancements and updates? How are they performed?
Adoption. What is the adoption rate of the vendor's mobile, desktop, and other options?
Simplicity. Can the patient easily move through the entire patient intake experience without multiple logins and passwords? How many steps does it take for patients to schedule an appointment, contact their provider, and complete registration and check-in?
Targeted outreach. Does the solution allow you to create targeted campaigns to engage patients between appointments?
Patient satisfaction surveys. Does the solution offer automated post-visit surveys?

Automation. Does the solution offer automated appointment reminders and check-in? Does it allow patients to easily cancel or change appointments or convert an in-person appointment to telehealth? What other actions does it automate?
Security. Does the solution safeguard patient communications and protected health information (PHI)?
Inclusivity. For equitable patient access, does the solution provide engagement in multiple languages and options for people with disabilities, such as vision impairment?
Common digital patient engagement myths debunked
Most healthcare organizations have at least part of a digital front door established. However, they may hesitate to implement new patient engagement tools due to one or more false assumptions. Here, we clear up a few common misconceptions.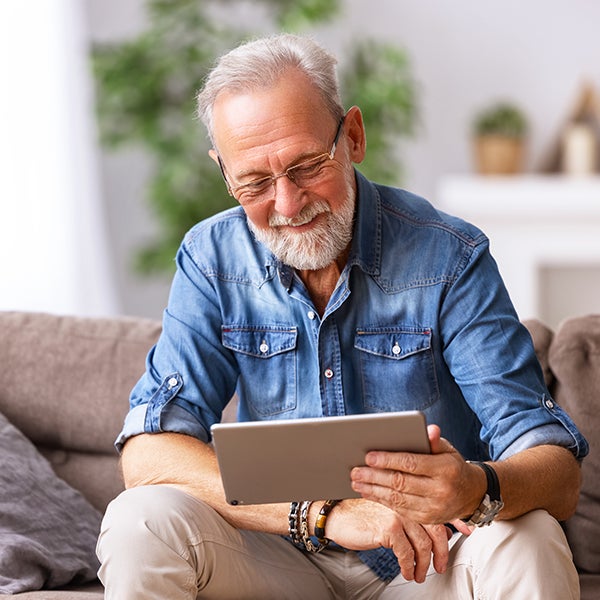 Older adults won't use it. Even though they were born in the age of the rotary telephone, adults aged 65 and up tend to embrace digital technology. According to one survey, about 80% of adults aged 65 and up researched Medicare options online. And according to a Phreesia survey, 52% of respondents would pay their medical bills online. Given this age group comprises a large segment of the healthcare population, providers would do well to offer engagement tools that serve their needs.
Staff won't want to change workflows. Providers that give staff a voice in the planning process will have more success with adoption than those that surprise teams with new platforms. Keys to employee buy-in include adequate training and ongoing communication. Both strategies ensure new tools don't create more work for your team.
You'll lose the human touch. Face-to-face relationships between providers and patients matter more than any gadget. Despite worries to the contrary, technology doesn't replace people. It augments their skills, taking on the rote administrative tasks so your staff has more time to connect with patients. For that reason, technology could help create richer human experiences.
How to get started with digital patient engagement tools
Building a digital front door with patient engagement requires a significant investment of time and capital. Consider these best practices to find a solution that meets your needs.
Identify your business goals. List the primary challenges you'd like to resolve through digital technology. Pair those challenges with measurable goals and outcomes. For example, if your patients are waiting too long for their appointments, set a goal to reduce waiting room time by 40% and identify how technology can help you get there.
Talk to your peers. Ask healthcare IT leaders who have implemented patient engagement tools about their experience. What worked and what didn't? How are your patients using the tools? Are you meeting your key performance indicators?
Review product demos. Once you've compiled a short list of vendors, request demos. Discuss your requirements and goals with vendors. Experience the product from multiple perspectives: administrative staff members, IT, physicians, clinicians, existing patients, and new patients. Make sure the product is easy to use from all perspectives and helps you achieve your goals.
Get stakeholder buy-in. With all research complete, you may have selected a winner. To move to the implementation stage, develop a winning presentation for the executive team. Key components include the following:
Identify the business problem(s)
Provide an evaluation of the vendors considered and reasoning behind your selection
Detail the risks and how you plan to overcome them
Outline the capital investment, the expected ROI and the value proposition
Start small and build. Developing a digital front door or patient engagement strategy from square one could easily overwhelm your staff and your budget. Start with your highest-priority products and implement them in one department. Analyze, compile feedback, and scale. Gradually expand to additional departments and add additional products in a methodical, logical manner.
In conclusion
Digital patient engagement tools are a must for any healthcare practice that wants to gain and keep a competitive edge. While implementing these tools will require some training and a shift in process, the operational savings and productivity gains more than make up for time spent learning new technology and adjusting to new workflows. Evaluate vendors closely to find a partner that meets the specific needs of your organization.
Ready to start engaging with patients better? Request a demo today.