Simplify Scheduling
An easier way to manage patient appointments
Customizable tools for scheduling, appointment tracking and referrals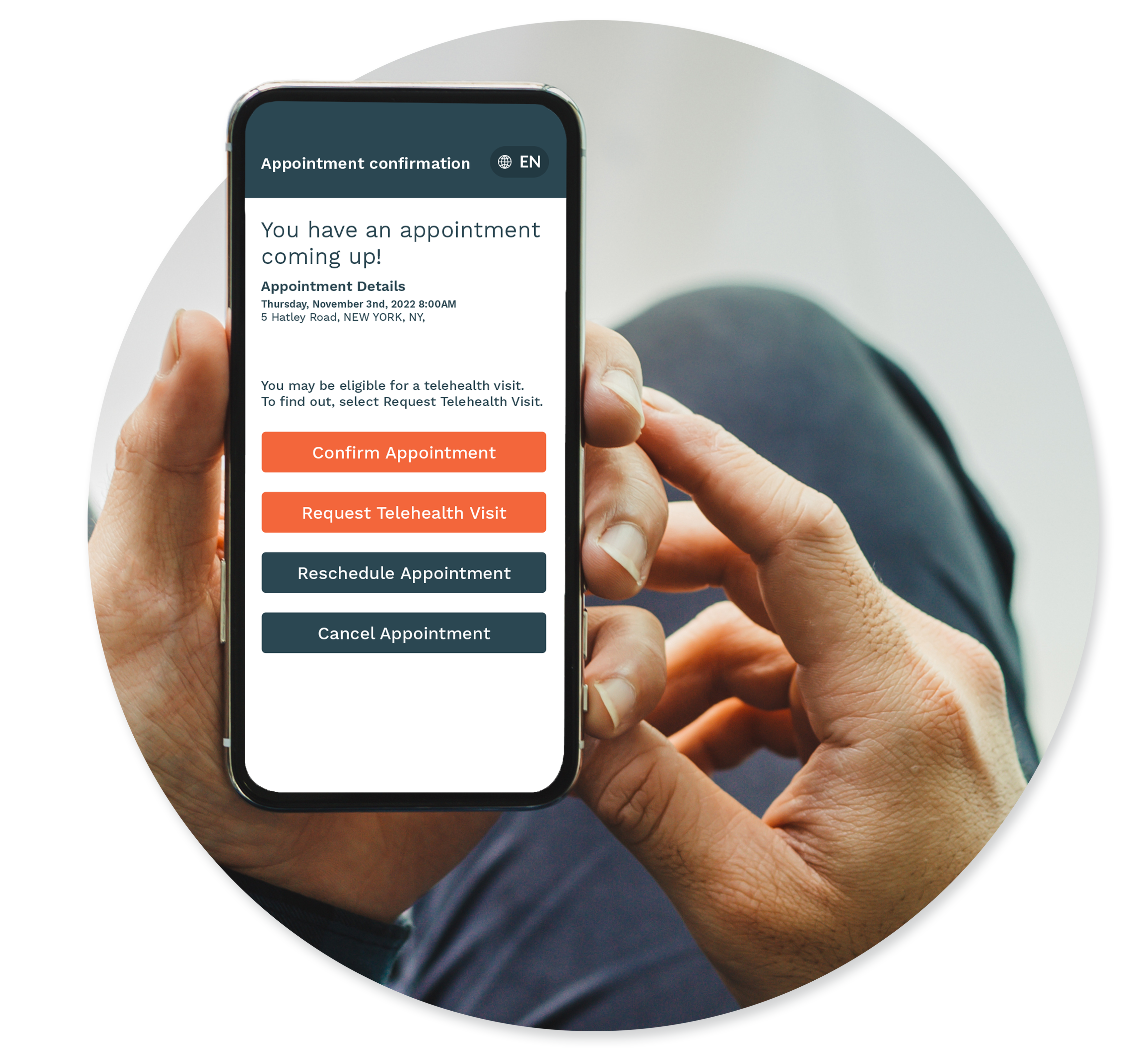 Give patients the scheduling experience they expect
Make fewer phone calls and minimize no-shows
Seamlessly prompt patients to confirm, reschedule or request to cancel their appointment.
Automate outreach
Send automated reminders to your patients via email, text message or voice.
Boost engagement
Customize your reminder messages to increase patients' response rates.
Reduce no-shows
Ensure timely visits, minimize last-minute cancellations and keep your schedule full.
Meet patients' needs
Support more accessible, inclusive ways to engage your patients about their care.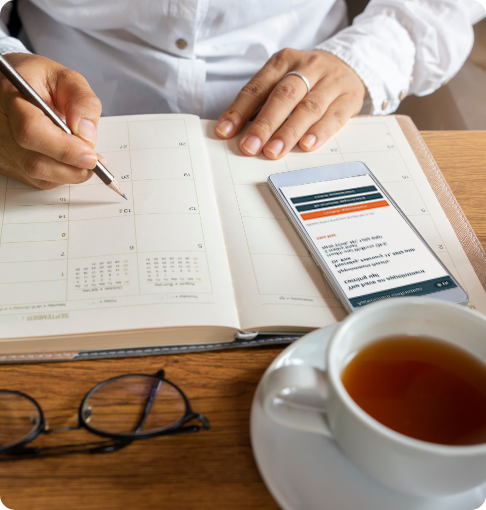 78% fewer no-shows among patients who use Phreesia to confirm their appointments

46% more appointments confirmed or canceled using voice reminders
A more convenient way to schedule a visit
After-hours booking
Let patients schedule or request an appointment directly from their own device—anytime, anywhere.
Tailored workflows
Customize your appointment form to meet your organization's unique rules and templates.
Enhanced transparency
Automatically notify patients when their appointments are scheduled.
Time savings
Alleviate administrative work for your clinic schedulers, front-office staff or call center.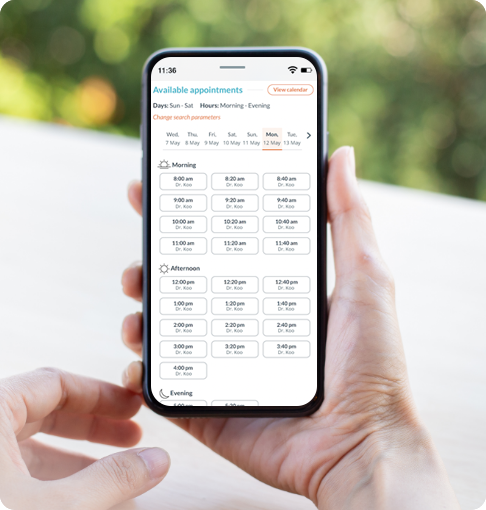 Phreesia gives my staff time to do things other than be on the phone. Our patients and their parents can schedule their own appointments without an app, and it allows us to easily fill up our appointment slots."

– Shayna Smith, MD, Flourish Pediatrics
Eliminate scheduling work and see patients sooner
Fill open appointment slots with automated, rules-based scheduling—no phone calls required.
Accelerate care
See patients sooner by offering earlier visits with eligible providers.
Improve financial health
Reduce revenue losses caused by unexpected open appointment slots.
Close scheduling gaps
Recapture no-shows by prompting patients with new appointment options.
Boost physician utilization
Easily reschedule provider-bumped patients to keep your calendar full.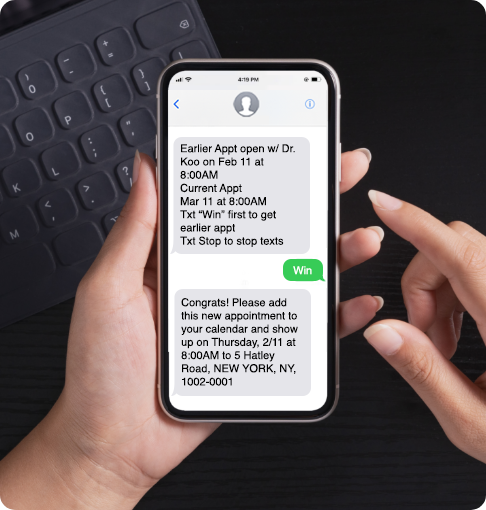 Calling patients to fill open slots can be time-consuming. With Phreesia, we hardly have any gaps at all, and our utilization has improved tremendously. It has been a huge time-saver, and the feedback from patients has been really positive."

– Ronda Powell, Front Office Manager, Evergreen Family Medicine
Streamline your referral management
Spend less time tracking down referral information and more time providing high-quality patient care. Phreesia's referral management platform lets you organize, manage and track every referral—even the faxed ones—on a central hub, freeing up your staff to spend more time with patients. (We'll even transcribe your paper and e-faxes so you don't have to!)

With all your referrals in one place, you can minimize referral costs, close gaps in care and schedule referred patients twice as fast.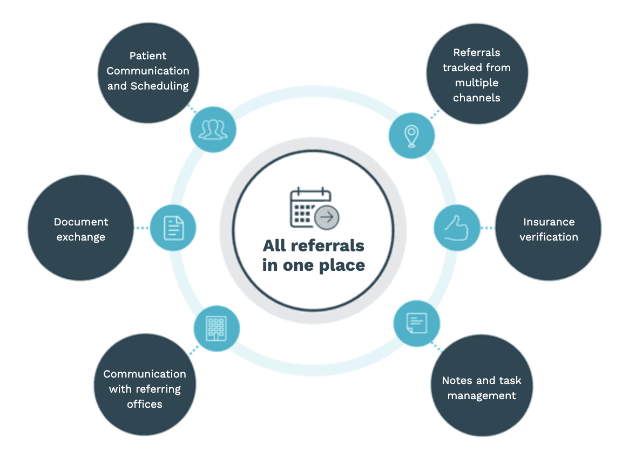 Save 21 minutes of staff time per patient referral sent via Phreesia

Up to 75% reduction in staff needed to manage referrals

Your command center for patient appointments
Centralize and track appointment requests, verify patients' insurance and manage your appointments at scale.
Multiple locations, service lines or PM systems? No problem! Our Appointments Hub offers robust, end-to-end enterprise support so you can:
Manage telehealth and in-person appointments across multiple locations
Track all requests to reschedule or cancel an appointment
Easily view unconfirmed appointments
Assign each patient to a specific staff member
Schedule appointments directly into select PM systems
View patient documents sent from referring providers
Monitor patients' appointment status in real time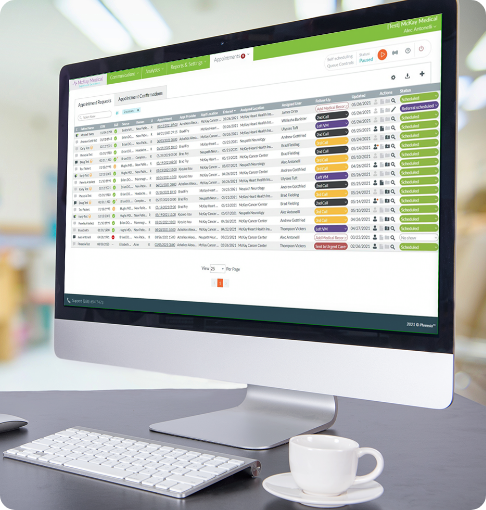 Phreesia has provided our team with valuable insight into our referrals status and how efficiently our staff are able to process these appointment requests. We are also now able to demonstrate to our referring partners how quickly we can get their patients seen for a surgical evaluation—a big competitive advantage."
– Clay Baker, Practice Administrator/Director, Surgical Specialists of Charlotte, P.A.
Actionable insights for your staff
Data-driven analytics about your scheduling trends, referral sources and appointment patterns.
Monitor
Track how long it takes your staff to schedule and complete each appointment.
Explore
Identify your top referral sources by volume and view key reasons for new appointments.
Improve
Calculate your volume of incoming appointment requests and self-scheduled appointments.
Scale
Inform your marketing efforts by keeping tabs on where new patients come from.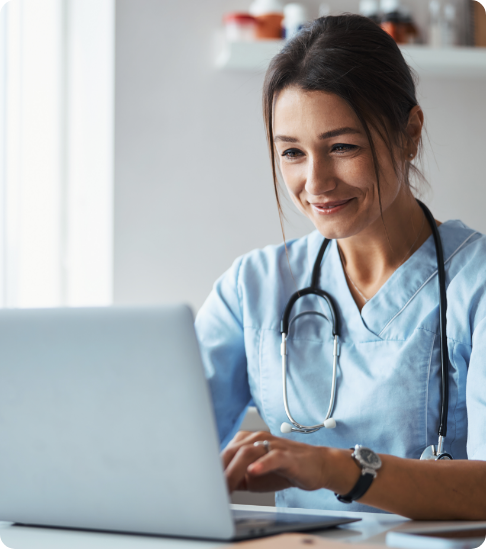 Phreesia [has] helped us detect trends and given us more insight into what patients really think … We're getting valuable feedback that we can work on to improve their experience."

– Angela Thomas, Certified Medical Assistant, CovenantCare Practices
A customizable experience for every patient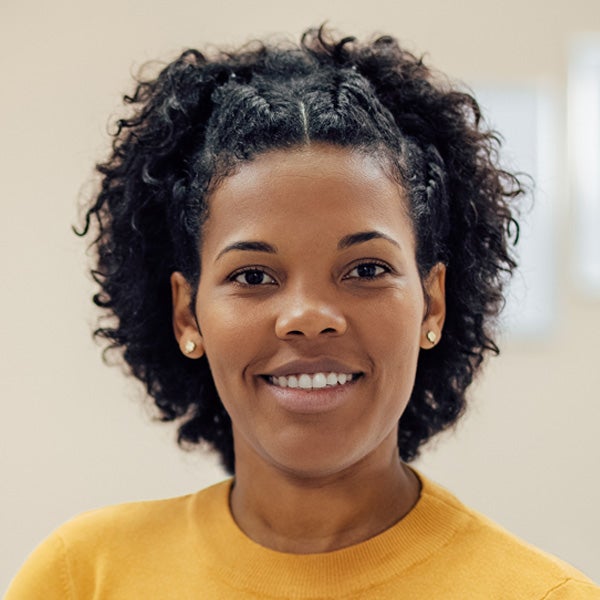 Alex Miller
It's time for Alex's annual check-up! Her provider sends an automated message to remind her that she's due for care—along with a link for her to self-schedule an appointment.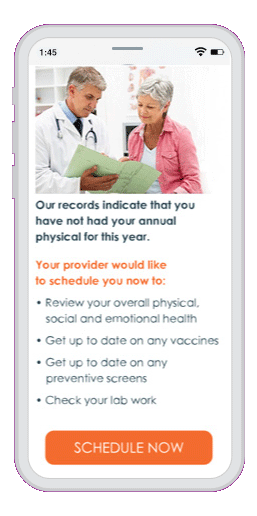 From her mobile phone, Alex self-schedules a check-up. Her provider's online form is customized to match Alex to the right appointment type, provider and location.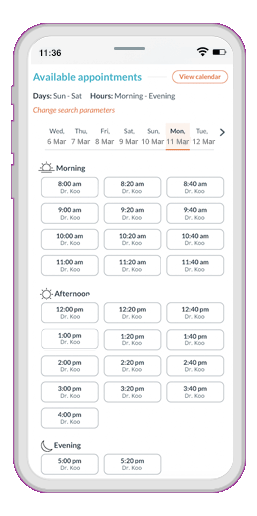 After submitting her request, Alex receives an automated message indicating that her appointment has been scheduled. She adds it to her calendar on her mobile phone.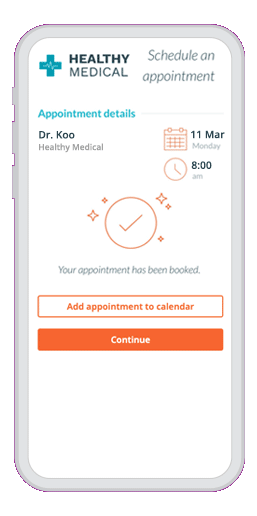 Alex got lucky! Another patient canceled their check-up, so her provider sent an automated text message to offer Alex the open slot. It's one month sooner. She replies to accept the new appointment time.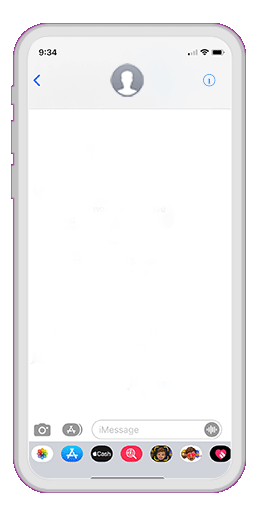 A few days before her appointment, an automated message reminds Alex that she has a visit coming up. The message includes details about the appointment date, location and type, making her more likely to arrive on time and complete her registration beforehand.
Alex arrives on time and checks in beforehand. And because she completed all the necessary intake tasks ahead of time, Alex's provider spends more time addressing her needs and fostering a productive, meaningful encounter.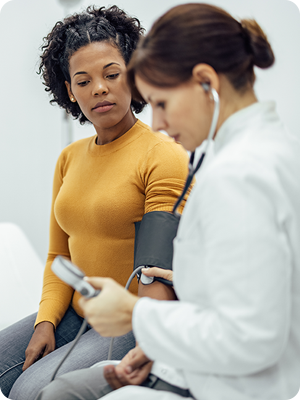 Short-staffed? We can help.
Instead of struggling with hiring, let us help you get the most out of the staff you have and manage your ever-growing list of responsibilities.
Phreesia is like adding more staff members to your team.
Rated #1 in Patient Intake Management by KLAS
KLAS launched the Patient Intake Management category in 2018. Since then, Phreesia has been rated as the top-ranked patient intake vendor four times by healthcare providers.

Overall KLAS
Score

Overall Product Quality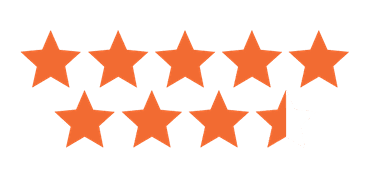 8.4 out of 9
Drives Tangible Outcomes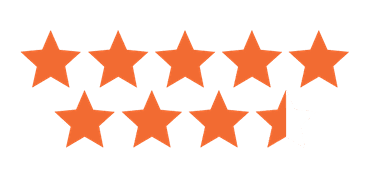 8.4 out of 9
Would Buy
Again

Success stories
No matter your size, location or patient demographic, Phreesia can help your organization drive outcomes that matter.

"The ability to self-schedule and reschedule has helped save a lot of time that would have been spent trying to contact a patient, particularly after a cancellation. Adding that option to our appointment reminders has been really beneficial and allows us to capture more patient visits outside of business hours."
Saves 30 hours of staff time per month
1 in 5 patients self-schedule appointments outside of business hours
More than 33% of self-scheduled appointments come from new patients

"Before Connect, sending referrals took so much time. We'd gather all of our patients' information, fax it over, and then constantly call to check in on our referrals to make sure that appointments were scheduled and that patients were getting the care they needed. Now, we can send and receive our referrals on the Connect Hub, and all of those important patient details are easily available to us."
Saves 165 hours of staff time per month spent managing referrals
50% of received referrals are scheduled the same day
2x higher scheduling rate for referrals sent via Connect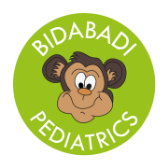 "No-shows have decreased significantly since we started using Phreesia. Previously, we would have to manually call our patients, which took a lot of time and patients often wouldn't answer. Phreesia has helped improve our communication with patients and appointment-reminder process."
87% lower no-show rate among patients who check themselves in before arrival
84% of families check themselves in, saving 5+ minutes of staff time per visit
78% of families complete pre-visit registration before arriving for their appointment