Our Commitment
Improving outcomes, protecting patient privacy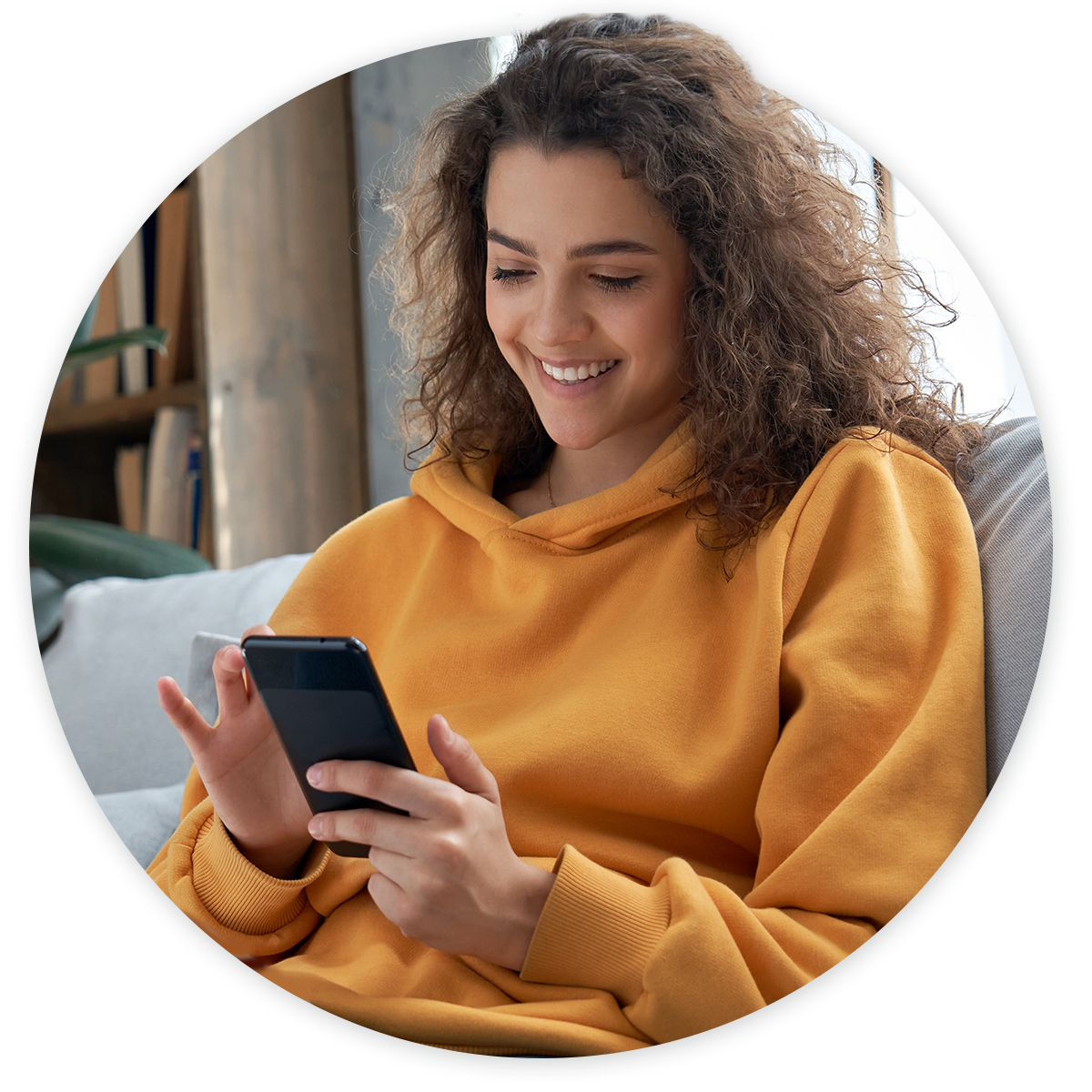 A foundation of consent
At Phreesia, we believe everyone should be in charge of their health information, and we've built our platform of personalized health content on the principles of privacy and consent. Viewing content is optional, and patients can revoke their authorization at any time. Phreesia never sells patient data.
Activated patients.
Better health outcomes.
We believe that patients who are better informed are more activated in their care. We're incredibly proud that the relevant, high-quality health information we present to patients—with their consent, and only after they've completed their check-in—leads to better health outcomes like increased rates of diagnosis, treatment for chronic disease, preventive screenings and vaccinations, and improvements in symptoms and quality of life.
52%
52% of patients who engaged with a Phreesia public service announcement about Alzheimer's disease said they were likely to talk to their doctor about it.
78%
78% of women who saw a message about breast cancer risks said they were likely or very likely  to talk to their doctors about breast cancer  screening.
87%
87% of patients who saw content about managing high blood pressure said they were somewhat or very likely to talk to their doctor about it.
234%
Patients 50-80 years old with a history of smoking were 234% more likely to get screened for lung cancer after seeing a campaign.
We partner with life sciences companies, advocacy groups, public health associations, health insurance companies and other organizations to show patients personalized content about treatments or therapies, specific diseases or conditions, or other general health topics. Our goal is to help patients have more informed conversations and make decisions about their care.
2 in 3 patients surveyed immediately after seeing condition-specific point-of-care messaging say they are likely to discuss the condition with their healthcare provider.
Our platform in action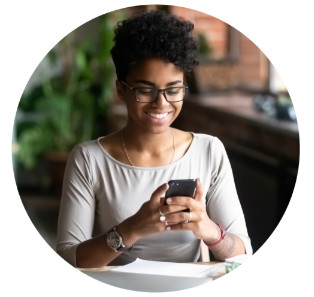 The user completes the check-in process on Phreesia:
The user is presented with an optional HIPAA authorization. If they accept, Phreesia may use their data to show the patient personalized health information.
User reviews and declines the HIPAA Authorization.

Their check-in platform session ends.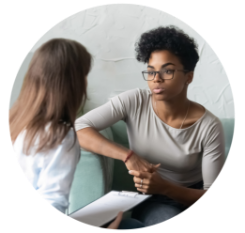 User reviews and accepts the HIPAA Authorization.

User sees a transition screen that tells them they've completed their check in and what follows is optional personalized health content.

User may see a message, if relevant personalized content is available.
The user meets with their provider
*This is a typical workflow
Frequently asked questions
Does Phreesia sell patient data?
Phreesia does not sell patient data.
Does Phreesia share patient data with sponsors?
When patients consent to see relevant health information, we want them to know that their data doesn't leave our platform. The only instance when any information is shared with a sponsor is when a piece of content gives the user the option to request additional information from the sponsor, such as materials about a particular medication or a support program. In that case, the user is shown an explanation of what specific, personal data they would be sharing—such as name and email address—and they are asked to provide an additional consent of their intent to share this limited information. If they do, that limited information—and nothing else—is shared with the sponsor.
Do you use pixels, tags or cookies?
We don't allow any third-party cookies, tags or trackers to be placed in the content on our platform. When patients view content on the Phreesia platform, it's private, and it won't follow them around the internet or be merged with other advertising data.
Do physicians know which content their patients have seen?
Physicians are able to see the content their patients may see in aggregate, but they don't know which patients have seen which specific content.
What happens if patients do not sign the HIPAA authorization? Does this affect their doctor visit?
If patients don't sign the HIPAA authorization, it has no impact on their visit. There are no negative repercussions. If a patient declines, their check-in platform session ends.
How do patients revoke their authorization?
Patients can revoke their authorization at any time by emailing privacy@phreesia.com.
Does every patient see content?
Not every patient sees content. If a patient declines the HIPAA authorization, they do not receive any content.
How does Phreesia protect/secure my data?
Read our Platform Privacy Policy to learn how we protect and secure data.
Meaningful impact for patients, providers and advocacy groups
"Phreesia saved my life. After viewing health content on its platform during check-in, I decided to ask my doctor about a potential treatment for some issues I was experiencing. My doctor ran some tests that showed I had a severe medical condition, and I ended up having an operation that pretty much saved my life. The content Phreesia presented helped me ask the right questions to get the care I needed."
"We are so grateful for the opportunity to reach audiences directly through our partnership with Phreesia and their incredible network of patient care touch points. It's through collaborations like these that we are able to extend our impact and equip people to make informed decisions for their health."
"Since introducing Phreesia's DPE platform, patients are more proactive in initiating conversations with their provider about their treatment options. When our patients have more information about a potential care option relevant to what they need, it creates more engaging conversations during their visit."