PHREESIA FOR
CHCs and FQHCs
Automate registration, meet your quality measures and support patient activation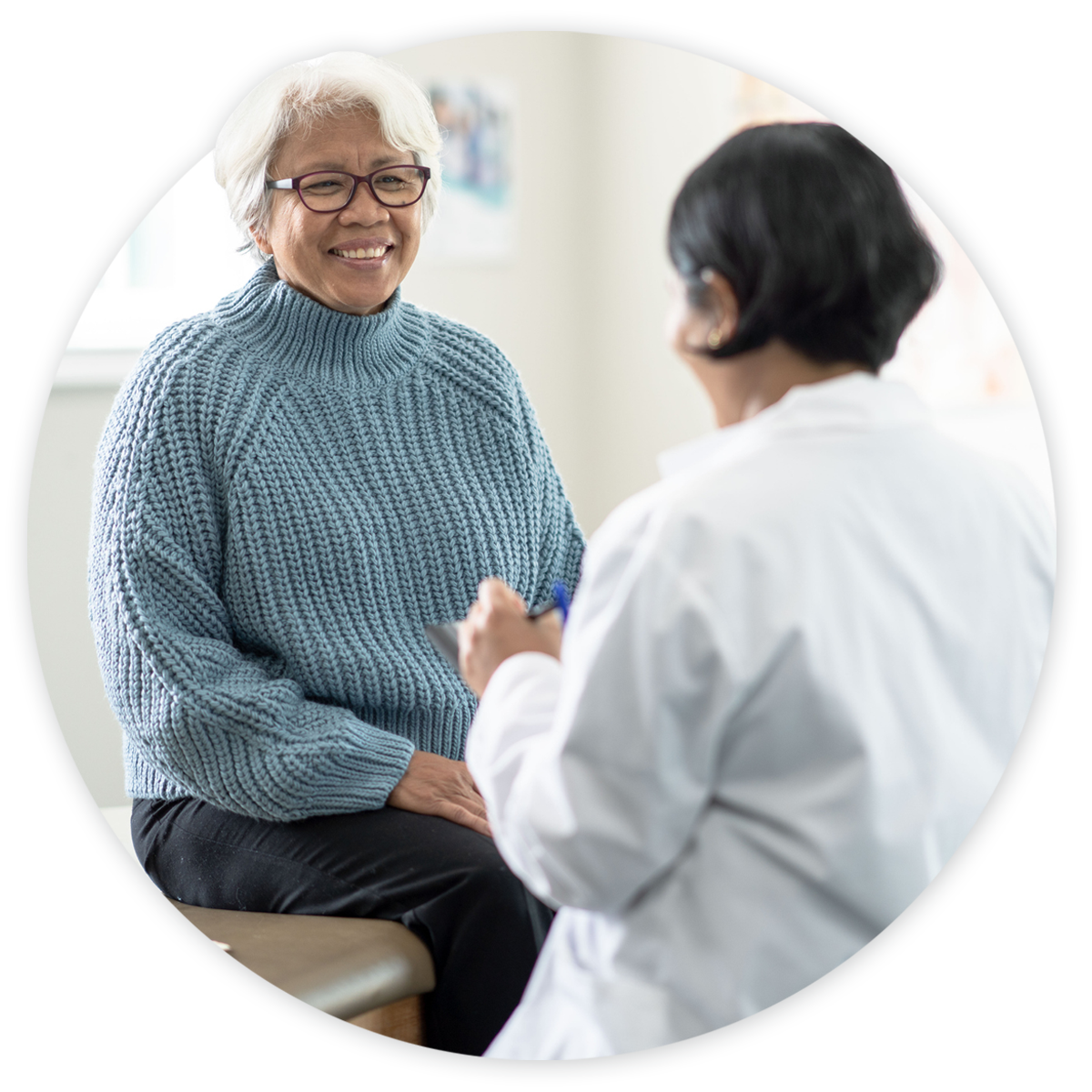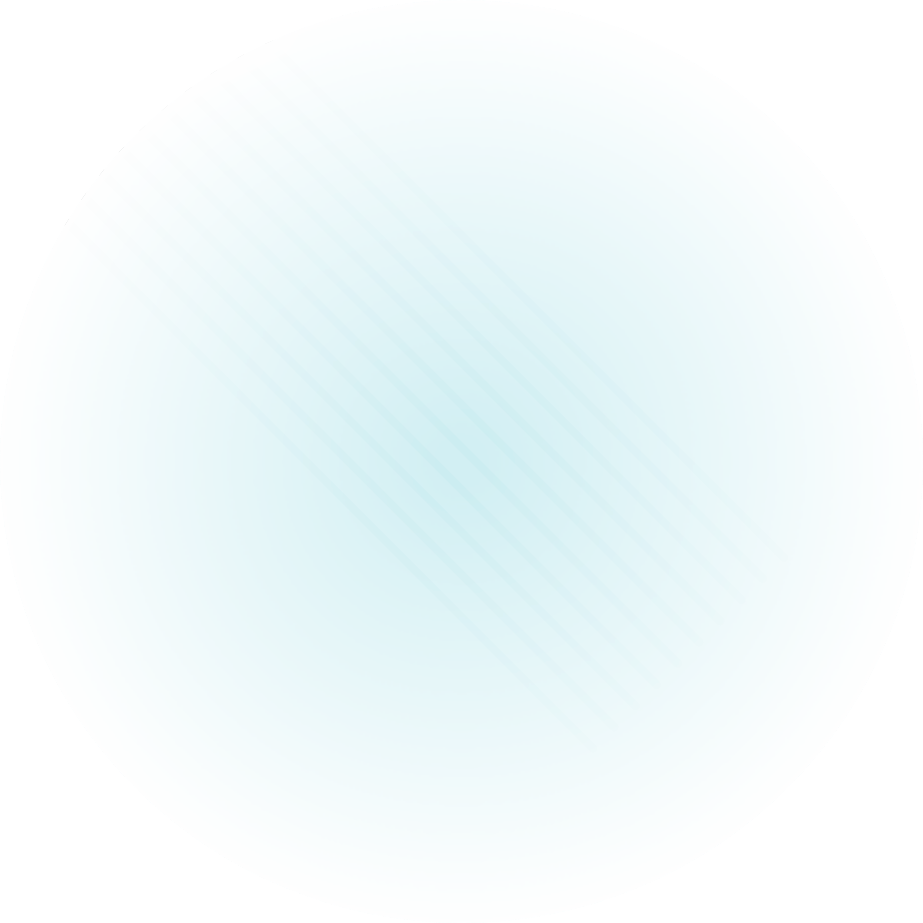 Maximize efficiency and deliver equitable, patient-centered care
Phreesia helps community health centers (CHCs) and Federally Qualified Health Centers (FQHCs) deliver a consistent, patient-centric journey across every care setting and service line. Experience scalable value for registration, patient access, revenue cycle management, reporting and analytics, clinical services and operations—all without adding more staff.
Fill your administrative staffing gaps
Your health center has more tasks to manage than ever before—and limited resources to manage them. But operating efficiently isn't about finding more people to do the work. It's about helping your staff work smarter, not harder.
In just a few short weeks, Phreesia can help you:
Reduce manual workloads
Improve efficiency
Create excellent patient experiences
A customized experience for every patient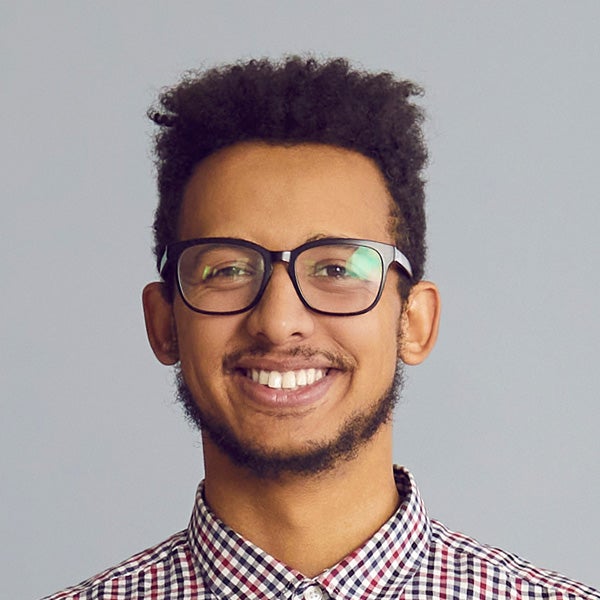 Joshua
It's time for Joshua's annual check-up! His community health center sends an automated message to remind him that he's due for care—along with a link for him to schedule an appointment.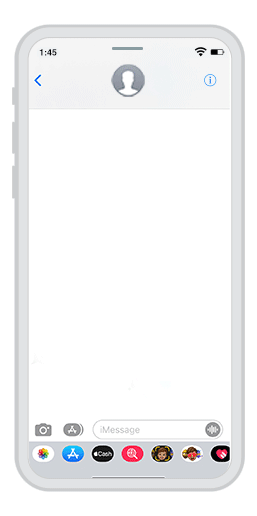 Joshua clicks the link and is taken to a scheduling form. The form is customized to match Joshua to the right appointment type, provider and location.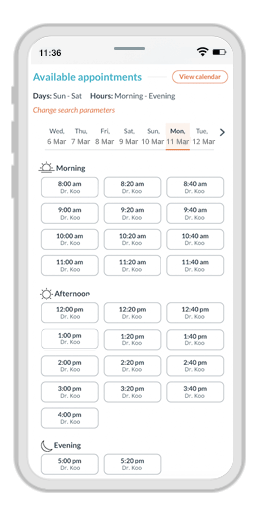 A few days before the visit, Joshua receives a text message or email prompting him to pre-register. He confirms his demographic information, medical history and insurance coverage, then provides his e-signature for applicable consents. Upon submission, Phreesia verifies Joshua's eligibility and benefits, and shares the information with the health center's administrative staff.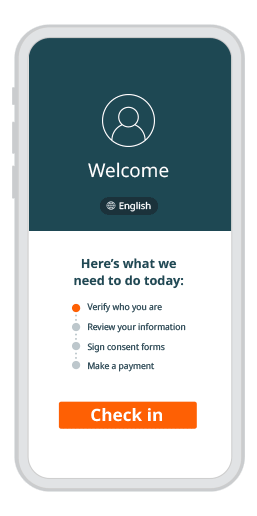 During registration, Joshua is automatically prompted to complete the PHQ-9, a questionnaire that helps his provider assess whether Joshua is at risk for depression.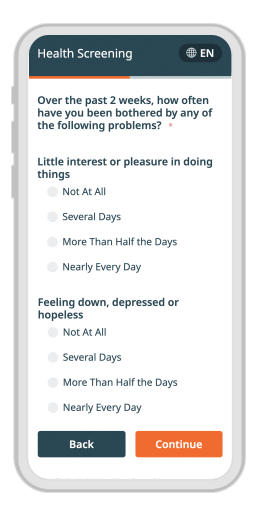 Joshua carries a balance from a prior visit. He reviews the visit charges on his mobile phone, then selects Apple Pay® for a quick, convenient checkout.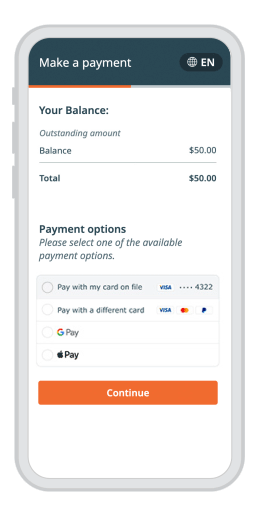 Joshua arrives on time and checks in beforehand. And because he completed all the necessary intake tasks ahead of time, Joshua's provider spends more time addressing his needs and having a productive, meaningful encounter.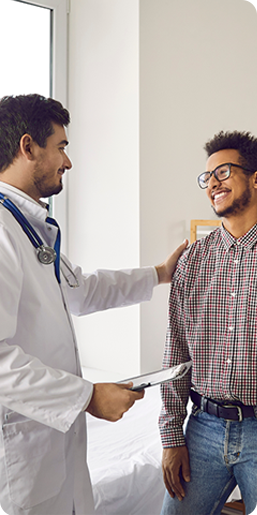 When the appointment ends, Joshua gets a text message asking him to fill out a satisfaction survey. After completing it, he is prompted to share an online review about his visit.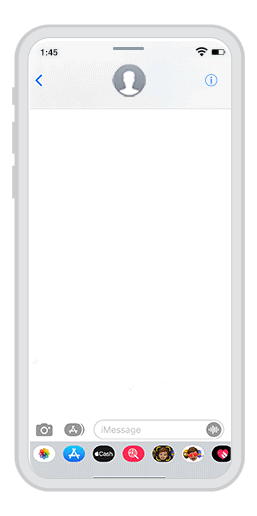 Support value-based care reporting
Value-based care models rely on robust, accurate patient data to measure quality of care. And with Phreesia, you can gather the right data for your needs.
Phreesia helps you automatically capture data for a variety of quality measures—including cervical cancer screening, fall risk assessment, documentation of current medications and many others—during registration. With seamless data collection, you can more easily report on patients' responses to intake interviews.
From help with data collection for Healthcare Effectiveness Data and Information Set (HEDIS) and Merit-based Incentive Payment System (MIPS) quality measures, to pertinent data to the Uniform Data System (UDS) or even Patient-Centered Medical Home (PCMH) and National Committee for Quality Assurance (NCQA) accreditation support, Phreesia helps you get self-reported patient data when it counts.
Phreesia helps community health centers succeed
No matter your size, location or patient demographic, Phreesia can help your organization drive outcomes that matter.
"Phreesia's SDOH screening tool helped alert one of our care coordinators about a patient who had an urgent need for housing. [She] was able to immediately meet with the patient and their family while they were in the office and find them a place to stay that night. Since then, she has been working to find them a more permanent home."

"As an FQHC, no-show rates are higher on average than in other practice types. But since implementing Phreesia's automated schedule management tool, every new appointment slot that our patients accepted has been billed. It's easy to set up and monitor, and our staff quickly learned how to use it."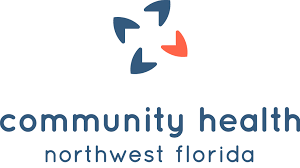 "When we screened patients face-to-face, they often felt judged and embarrassed answering such personal questions. Now they have a private, secure environment to answer these questions more honestly."

"Our older patients love using Phreesia. The text message and email check-in reminders allow them to register prior to their appointment, on their own time and in the privacy of their home."

Our bidirectional integrations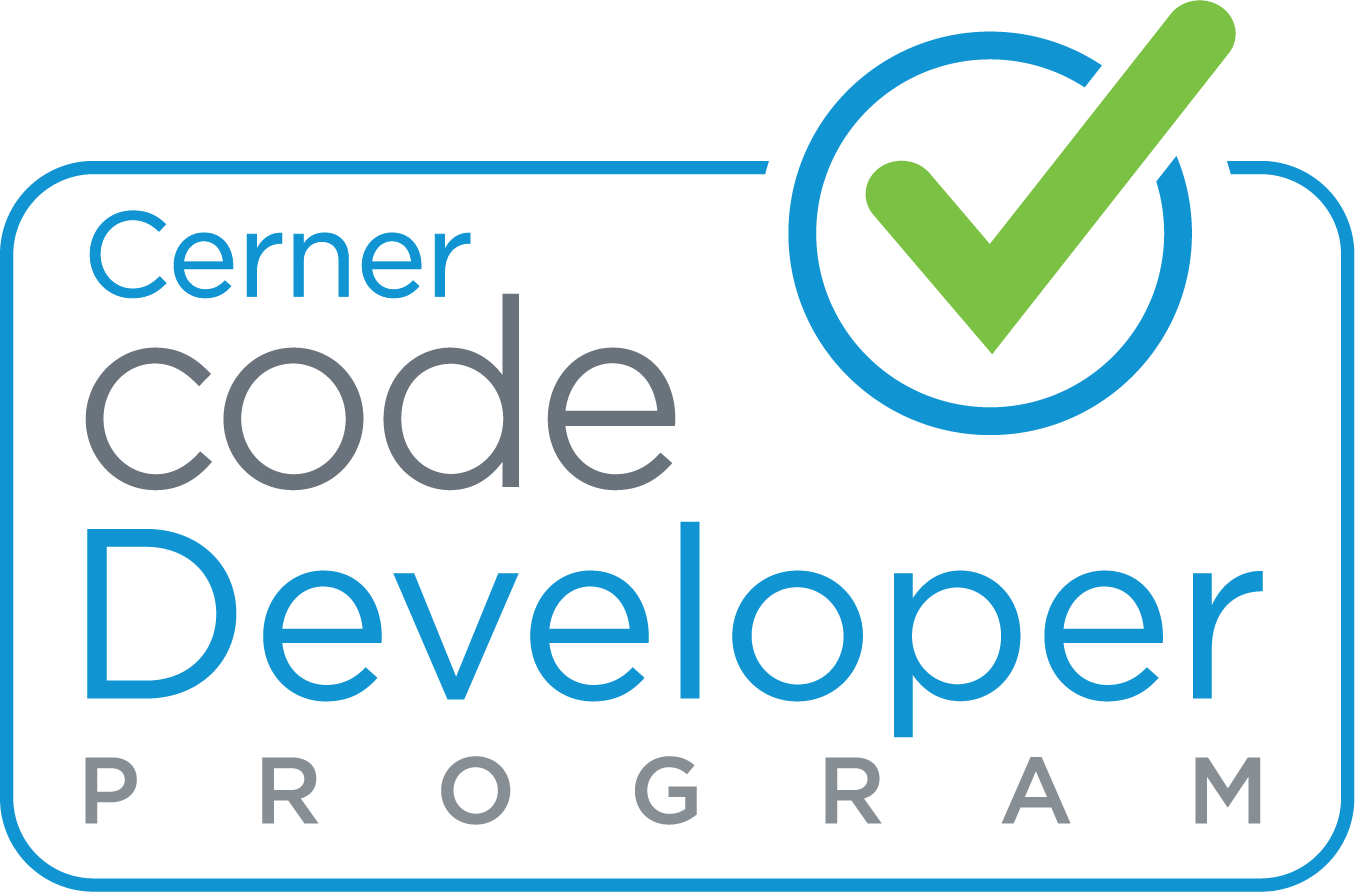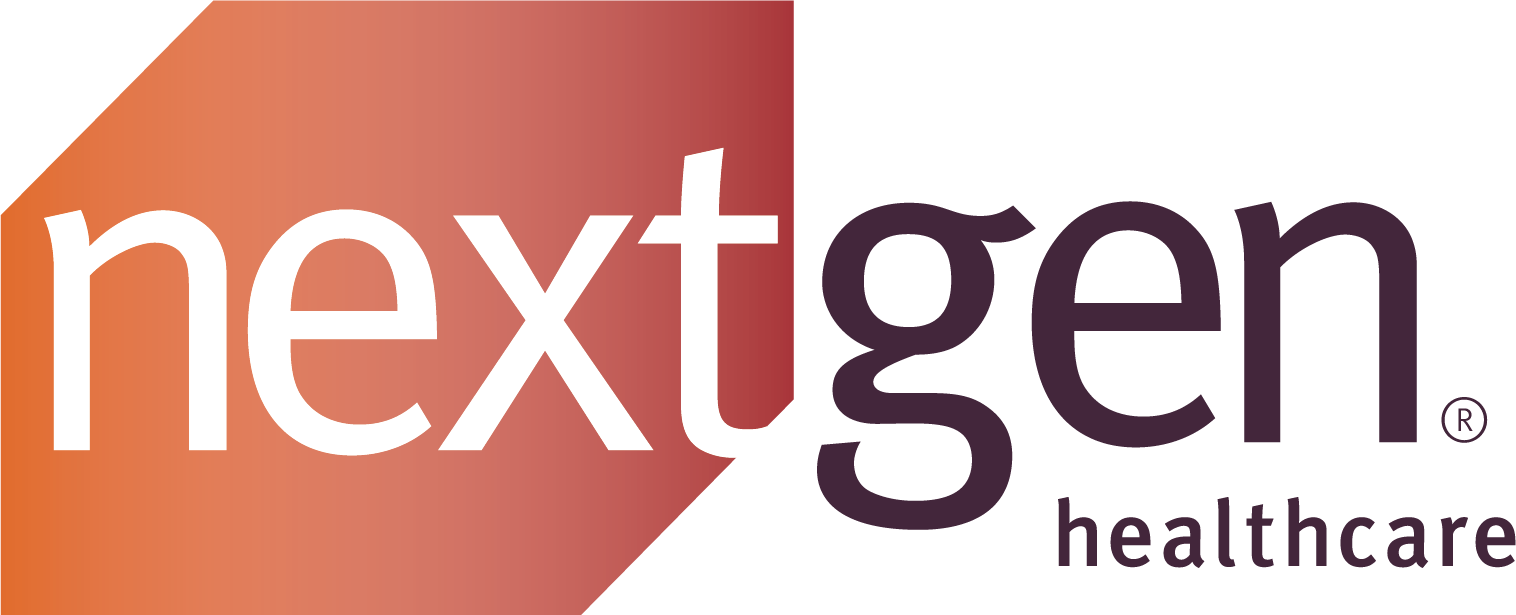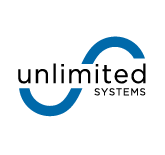 Can't find your PM/EHR? Don't worry! Phreesia is easily integrated using open standards, including HL7, FHIR, CCD, CSV and more. An enterprise solution to protect patient data
At Phreesia, privacy and security are our top priorities—not boxes to be checked during a yearly review. At every level of our organization, we foster a culture focused on safeguarding patient data. We're honored to have those efforts recognized with many of the industry's most well-known certifications.