Activated patients.
Improved outcomes.
With automated tools for intake, access, payments and more, Phreesia supports patients in taking a more active role in their care and helps you drive outcomes that matter.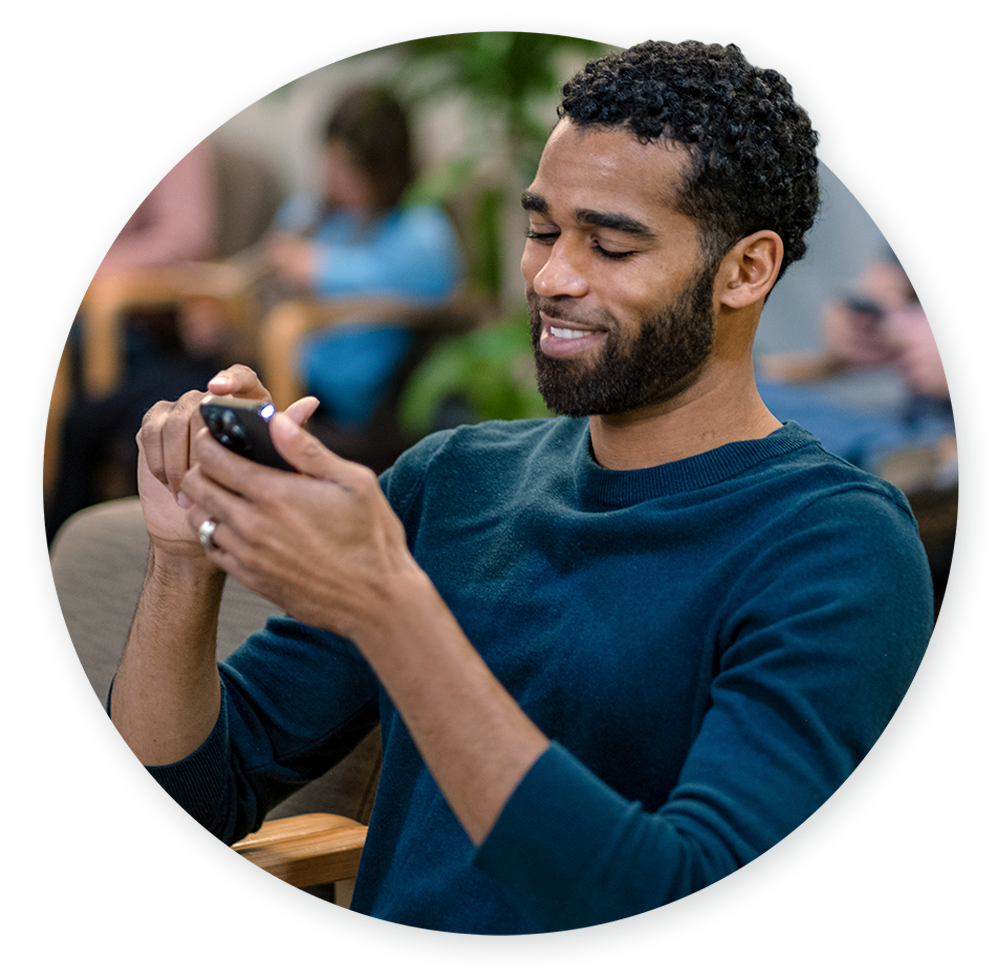 Trusted by 3,600+ healthcare organizations nationwide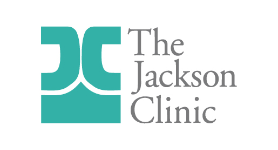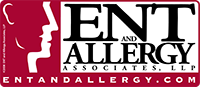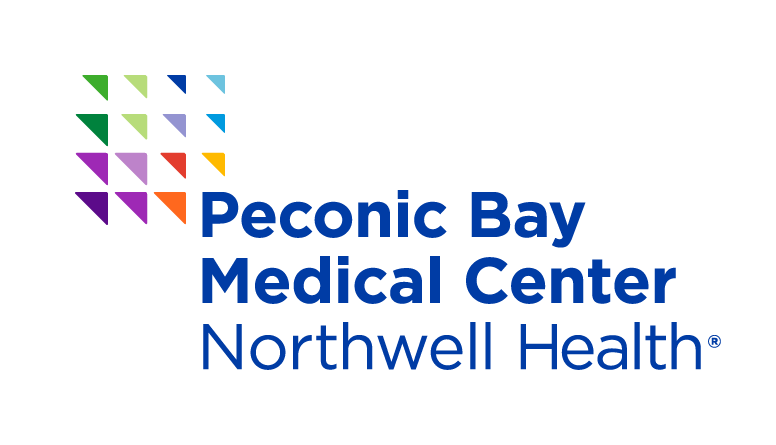 Rated #1 in Patient Intake Management
KLAS launched the Patient Intake Management category in 2018. Since then, Phreesia has been rated the top-ranked patient intake vendor four times by healthcare providers.

Empower patients to take an active role in their care
When patients feel disengaged and overwhelmed, they're less likely to understand how to manage their health. But by focusing on patient activation, you can equip patients with the knowledge, skills and confidence they need to actively participate in their care.
Measurable results for your staff and patients
clients would recommend Phreesia to a friend or colleague
of clients say Phreesia creates tangible outcomes for their organization
clients say Phreesia provides high-quality, proactive customer service and support
of patients are satisfied with their experience using Phreesia
Ready to see what Phreesia could do for you? Use our calculators >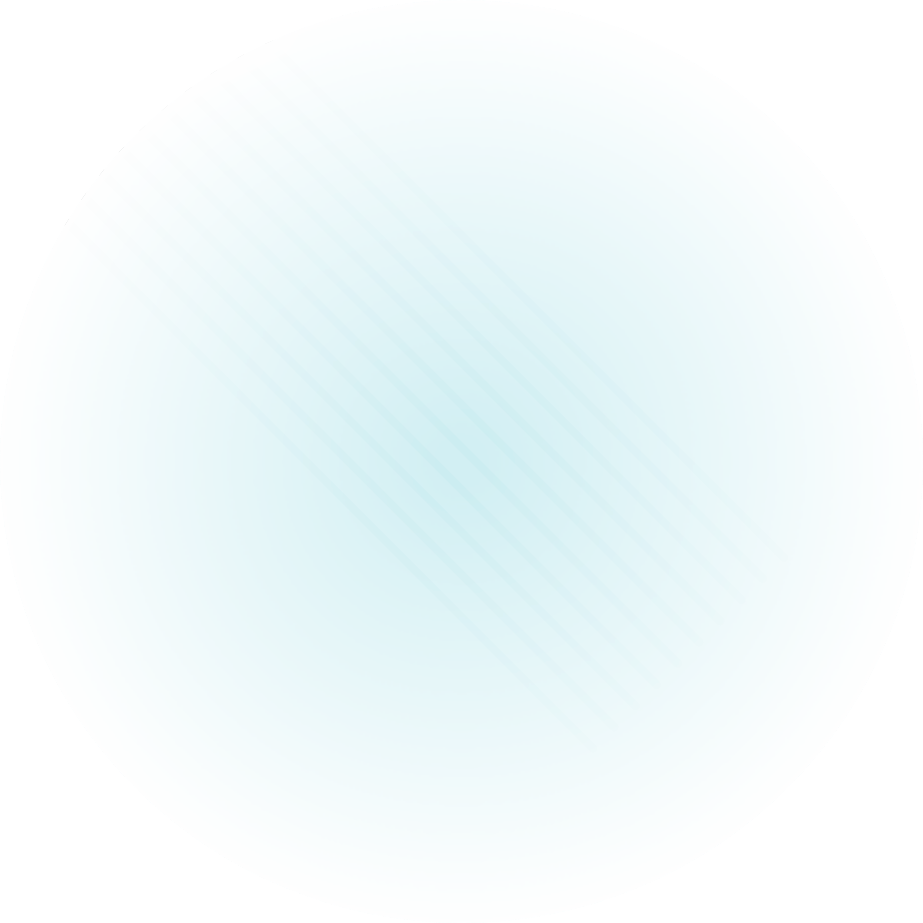 Fill your administrative staffing gaps
Between appointments, registration, insurance verification and patient outreach, your organization has lots of tasks to manage—and limited resources to manage them. But operating efficiently isn't about finding more people to do the work. It's about helping your staff work smarter, not harder.
Browse our resources
Keep tabs on our latest announcements, media coverage, expert insights and more.
Patient engagement journey
Support your organization's digital front-door strategy and engage patients at every step of their healthcare
journey with native applications and a library of APIs.
Online scheduling
Appointment reminders
Pre-visit registration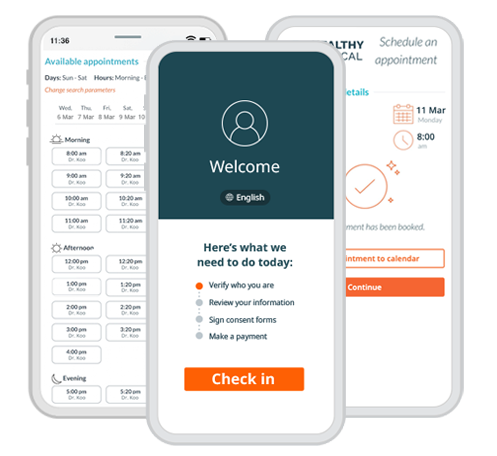 Mobile or in-office registration
Time-of-service payment options
Patient-reported outcome collection
Ancillary service promotion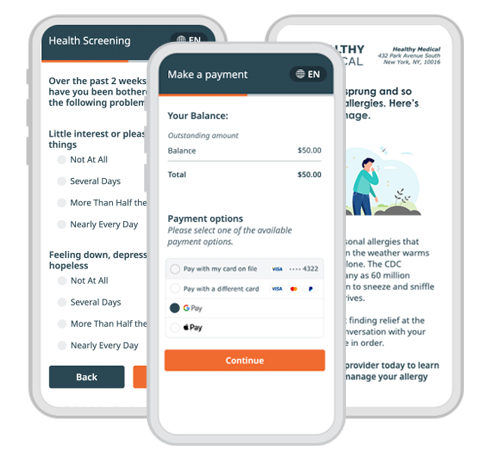 Automated and post-visit payment options
Payment reminders
Patient satisfaction surveys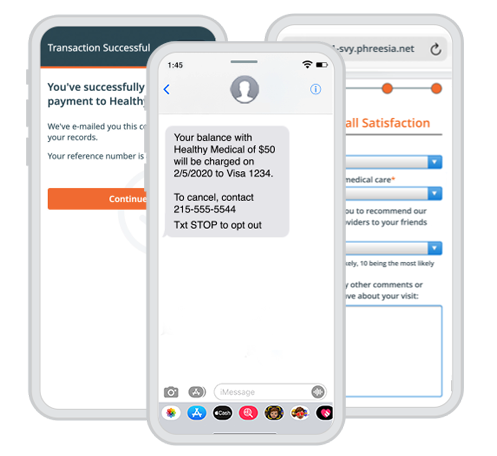 Broadcast announcements
Automated recall messages
Targeted educational outreach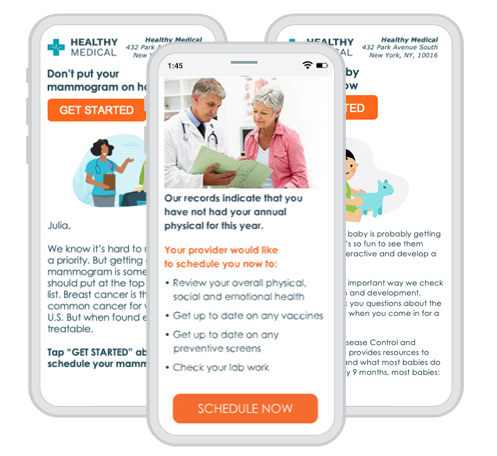 Select your organization type to see a tailored solution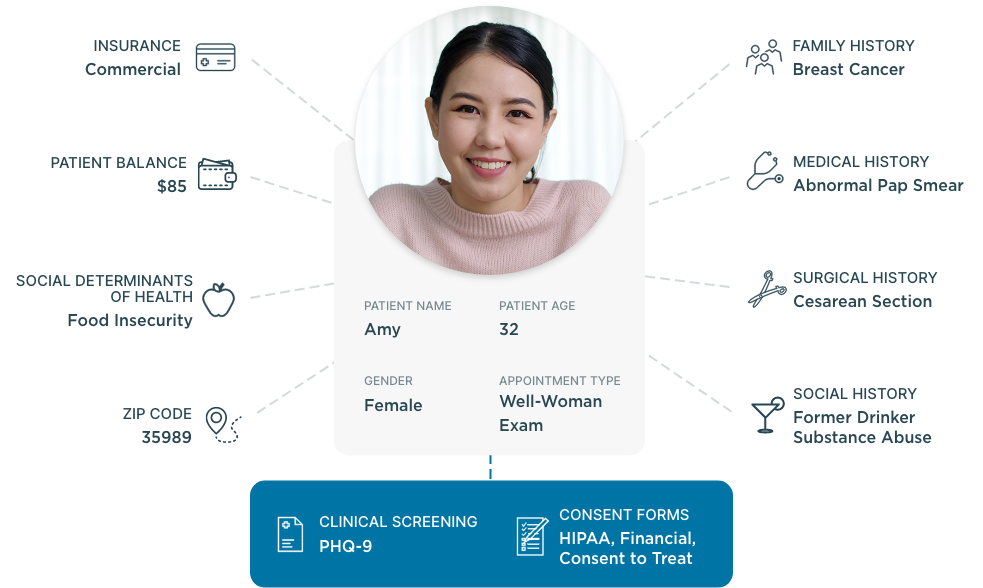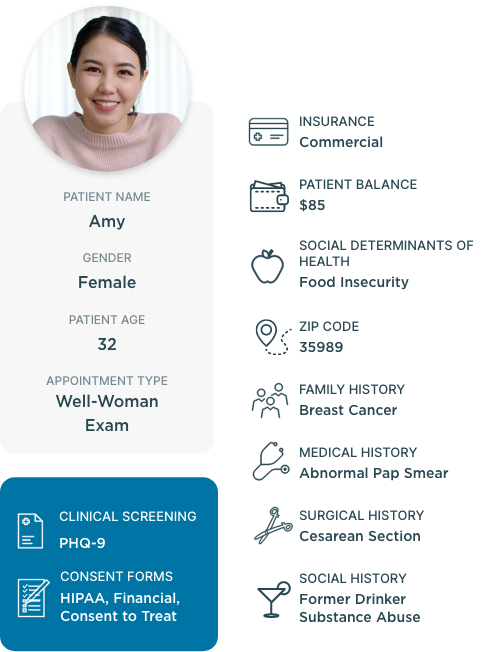 The images shown on this site are meant to be illustrative and do not show actual patients.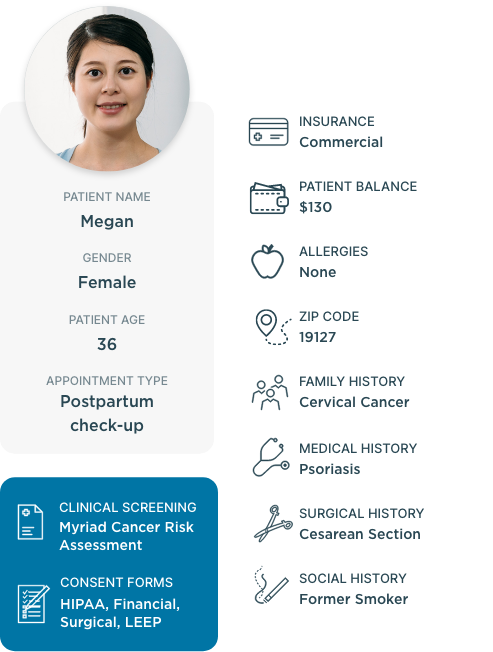 The images shown on this site are meant to be illustrative and do not show actual patients.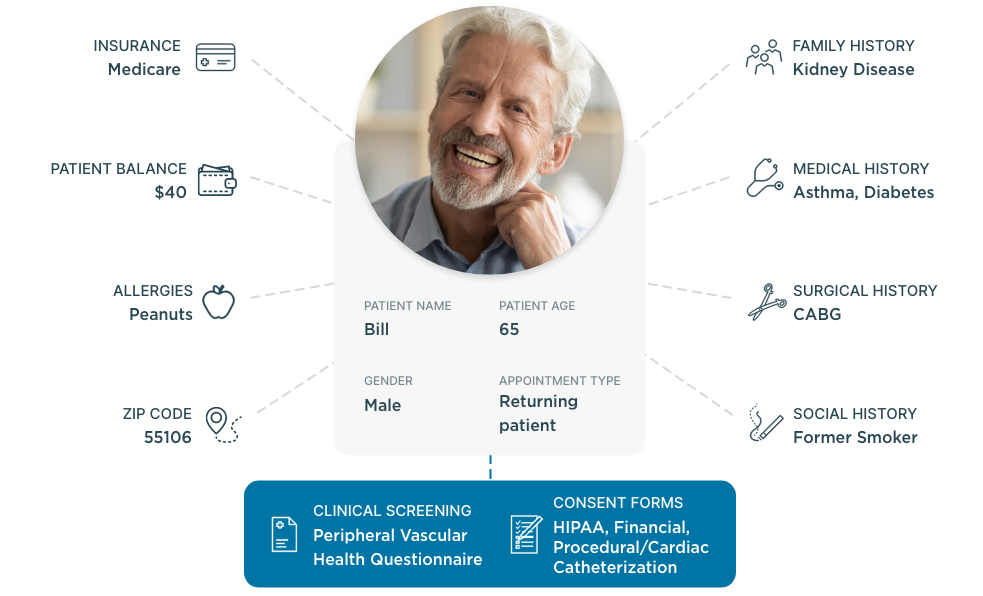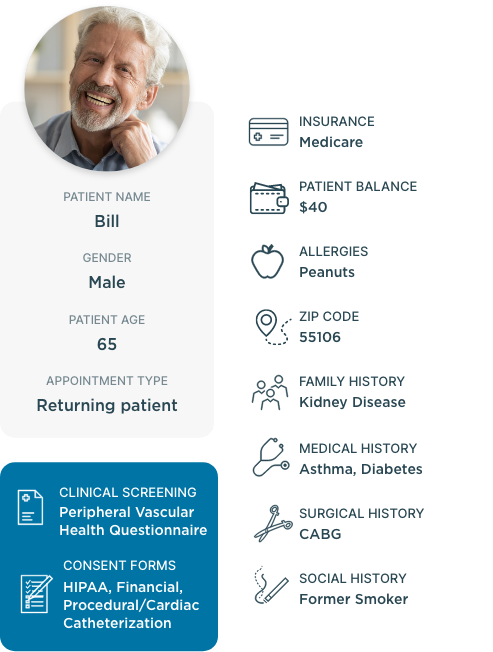 The images shown on this site are meant to be illustrative and do not show actual patients.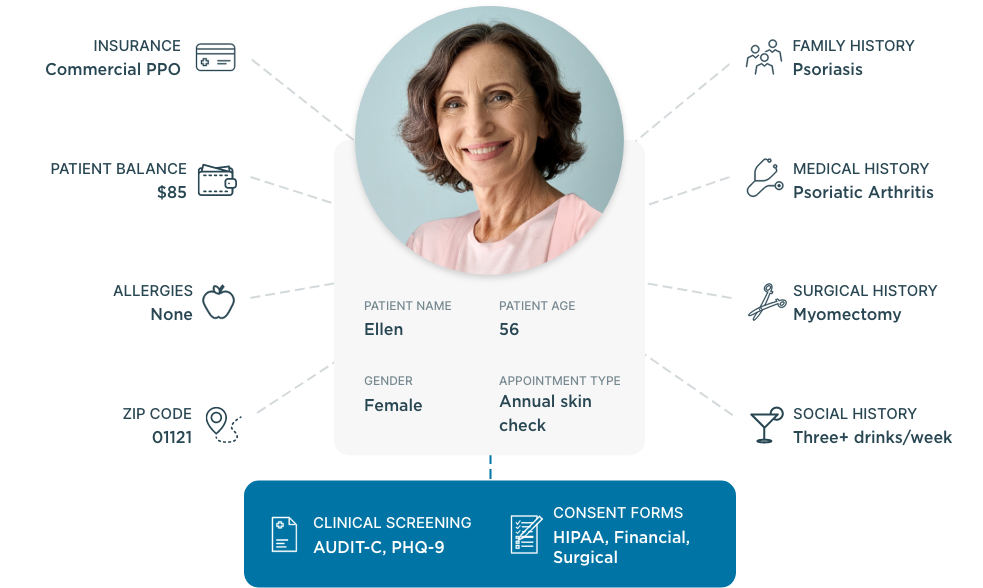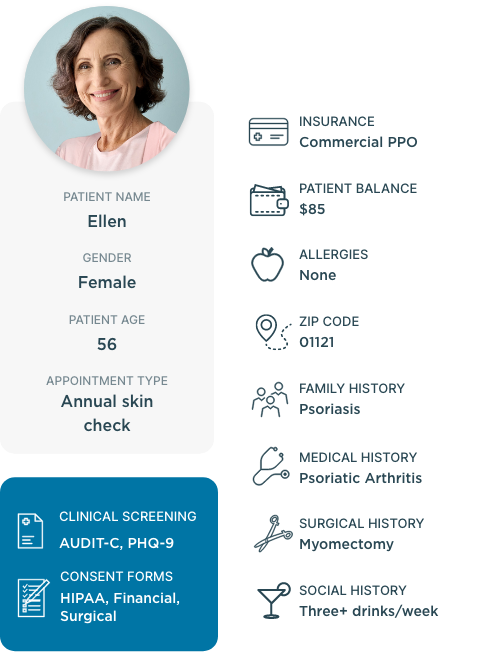 The images shown on this site are meant to be illustrative and do not show actual patients.
What our clients say about us
"Phreesia's integrated workflows allow our staff to focus on the patient rather than data entry. We expected Phreesia to improve our bottom line, but we never expected how much it would impact and improve the way we interact with patients."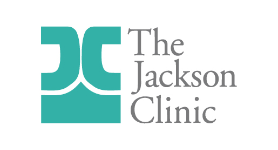 "Phreesia has offered us a level of transparency that we've never had. The front office is able to see exactly where payments are, the back office is able to see that as well, and the finance departments appreciate the ability to reconcile on an aggregate basis."

"Phreesia has changed our patient care and documentation for the better with accurate and customizable data collection. The convenient EHR integration has saved our providers and staff time, so that they can focus more on their patients. As new functionality continues to be added, we have seen large increases in our time-of-service collections and online payments. The Phreesia team provides exceptional support to our practice as we continue to grow."

"With Phreesia, patients are much more comfortable communicating their social needs, and I believe this will make a big difference in the overall well-being and health of our communities and our ability to provide personalized care. The platform's automated capability to quickly capture social screening questions during the digital check-in process has been extremely helpful and greatly increases patient privacy."

Our bidirectional integrations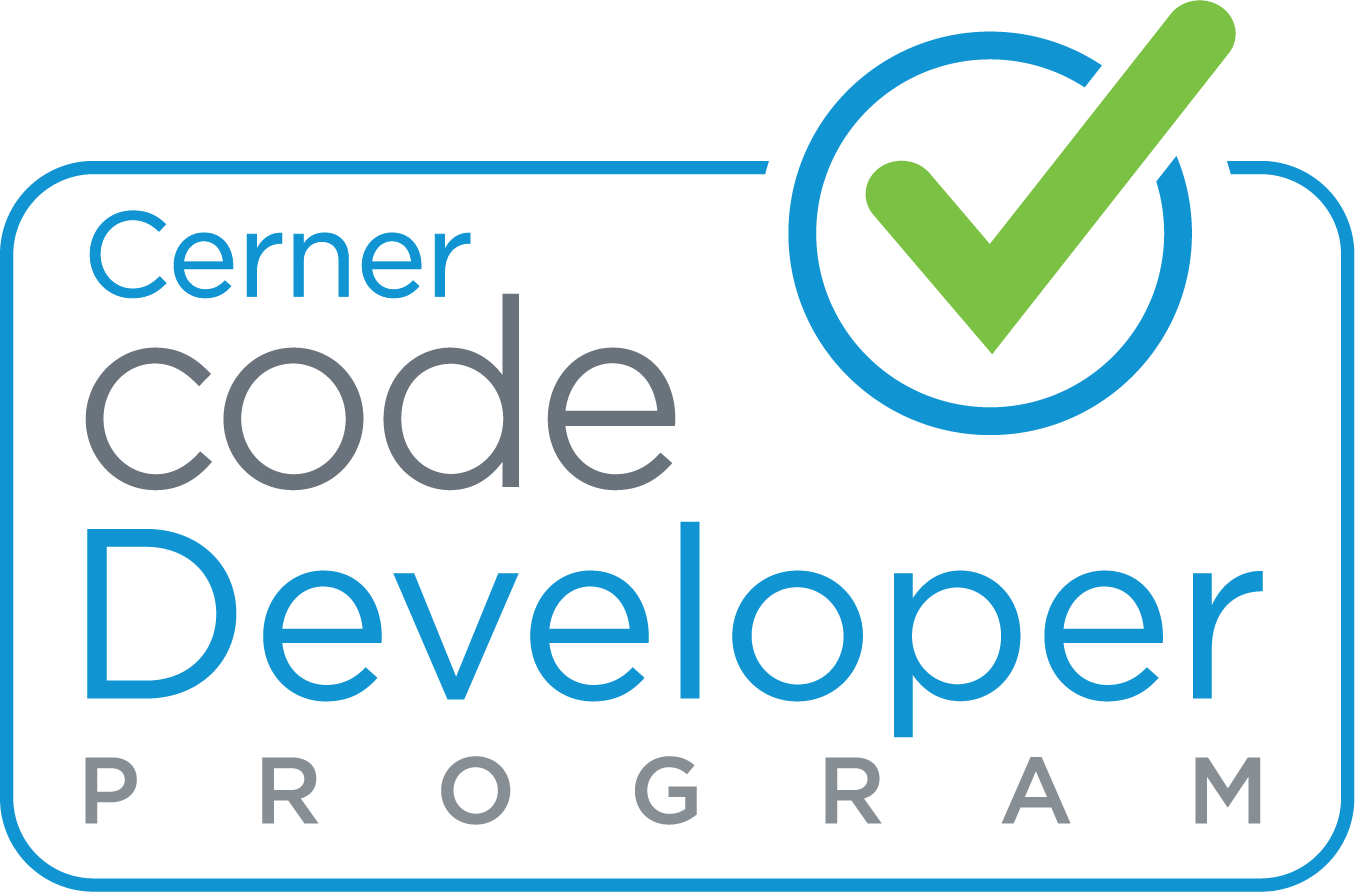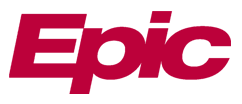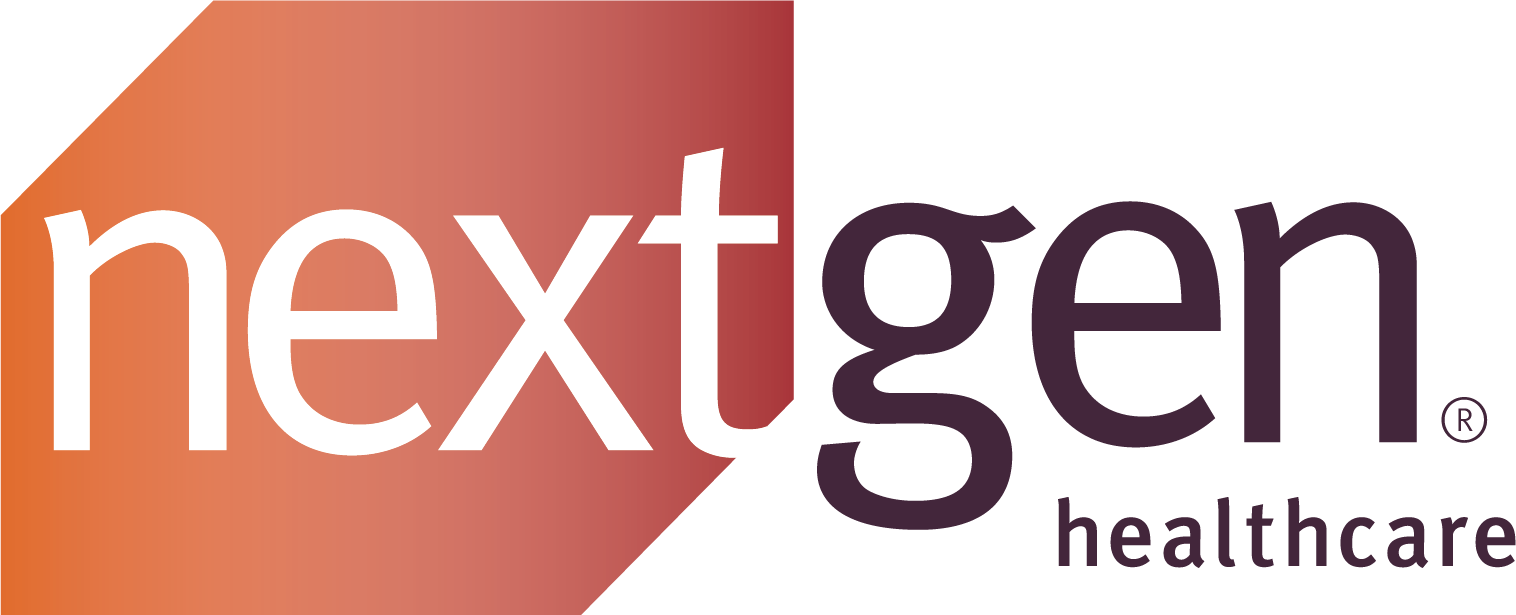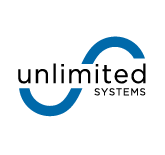 Can't find your PM/EHR? Don't worry! Phreesia is easily integrated using open standards, including HL7, FHIR, CCD, CSV and more.