PATIENT INTAKE SOFTWARE
Create the
capacity for more
Phreesia's automated patient intake platform provides an individualized experience designed to engage patients in their care and give you the capacity to do more of what matters in your organization.
Leading organizations choose Phreesia
Leading organizations choose Phreesia
Your patient intake partner
We know that every patient who walks through your door is unique—and so are the needs of your organization. Whether you're a single specialty practice or large health system, Phreesia allows you to transform the patient experience, enhance clinical care, optimize staffing and increase profitability.
Select your organization
to see a tailored solution
Health Systems
Multi-Specialty
FQHCs
Allergy
Cardiology
Dermatology
Endocrinology
Family Medicine
Gastroenterology
Geriatric Medicine
Internal Medicine
Nephrology
Neurology
Neurosurgery
Obstetrics/Gynecology
Oncology
Ophthalmology
Orthopedics
Otolaryngology (ENT)
Pediatrics
Psychiatry & Pain Management
Pulmonology
Radiology
Rheumatology
Surgical Specialties
Urgent Care
Urology
Don't see your specialty? Contact us!
Phreesia Mobile gives our patients a more private and convenient check-in option that has helped increase self-service utilization and boost overall patient engagement. It's also helped streamline operations and drive efficiency because patients can check in ahead of time on their own devices and staff can focus on more urgent needs."
– Karen, Phoebe Putney Memorial Hospital

Phreesia is not just another software vendor, they are a partner who works with us to improve our front office workflows. Thanks to Phreesia, we have been able to eliminate nearly all check-in paperwork, increase collections and reduce front-end denials."
– Christina, Frederick Primary Care Associates

We need to be a patient-centric organization. Phreesia helps us do that because it's meeting our patients' needs and helping them feel like we're focused on them.
– Lewis, CareMount Medical

Phreesia delivers tremendous value to our organization by automatically capturing and integrating important clinical data from patients, consistently and at scale. Our staff no longer have to worry about manual input of lengthy paper interviews and can spend more time addressing patients' needs.
– Robin, Virginia Cardiovascular Specialists

Phreesia makes it easy to respectfully and consistently collect from patients at the time of service by prompting them to pay during registration. It also gives patients flexible and convenient payment options that improve their overall financial experience."
– Heather, Mid-City OBGYN
Phreesia's integrated workflows allow our staff to focus on the patient rather than data entry. We expected Phreesia to improve our bottom line, but we never expected how much it would impact and improve the way we interact with patients."
– Kendal, Jackson Clinic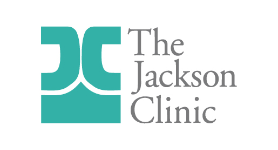 My favorite thing about Phreesia is the way it allows you to streamline your front-office processes. It gives your front desk staff the time to smile at patients and work with them, and your MAs can really focus on patients' healthcare needs."
– Kate, Platte River Medical Clinic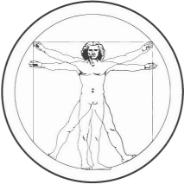 The patient surveys allow us to identify and act on issues much faster than we would otherwise be able to do."
– Davin, Triangle Urology
Using both the PhreesiaPad and Mobile has made our check-in process extremely quick and efficient, and our patients love it! At the same time, it has dramatically improved our time-of-visit collections since patients can process payments themselves. More money and higher eifficiency makes everyone happy"
– David, Center City Pediatrics, LLC