Patient Satisfaction Surveys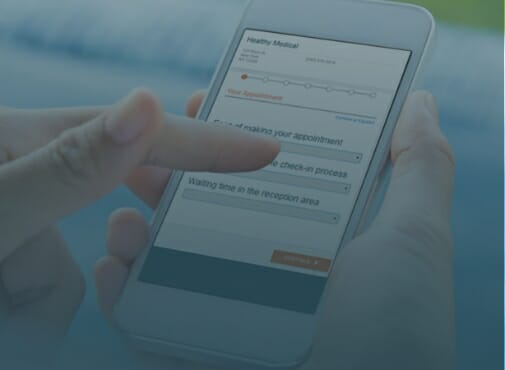 With Phreesia's patient satisfaction surveys, you can find out what patients thought about their most recent visit. Get real-time patient feedback about the quality of your practice's services, staff communication and more to fine-tune your operations and increase patient satisfaction. Use survey data to compare answers across other Phreesia groups, or use the information to make sure you're on track for the Consumer Assessment of Healthcare Providers and Systems (CAHPS) program.
Patient Satisfaction Survey Analytics
Dig deep into patient feedback and discover how you can improve every patient's experience.
Track patient survey answers by location or provider
Benchmark patient feedback data against similar practices
Track Time Calculate your Net Promoter Score(®)
Success Stories
An ophthalmology group leveraged Phreesia's Patient Surveys to gain actionable insights that they used to drive improvements and increase their Net Promoter Score to 84.