At a time when both patients and healthcare providers want an efficient, safe environment, digital patient check-in is key for providing a seamless experience. Not only does digital patient check-in automate time-consuming processes and virtually eliminate paper forms, it also gives patients the control and convenience they want.
What is digital patient check-in?
Digital patient check-in systems allow patients to check in for existing appointments using their own device—from the car, from home, or from wherever else they are. A component of digital patient intake solutions, digital patient check-in systems allow patients to complete registration in advance of either an in-person appointment or a telehealth visit. Most patient check-in systems also offer an in-office option for patients who can't check in ahead of time.
The rise of digital patient check-in
During the COVID-19 pandemic, providers' ability to provide a contactless experience evolved from added convenience to essential. A report from Kaufman Hall found that not only did the pandemic accelerate the demand for services such as digital patient check-in, patients continued to expect contactless services even as the world returned to normal. Without them, healthcare providers risk losing competition to more tech-savvy competitors and large retailers .
What to look for in a digital patient check-in solution
Healthcare providers have multiple patient check-in solutions to choose from. As you evaluate digital solutions, consider the needs of both your practice and your patients. To inform your search, consider the following essential features and criteria.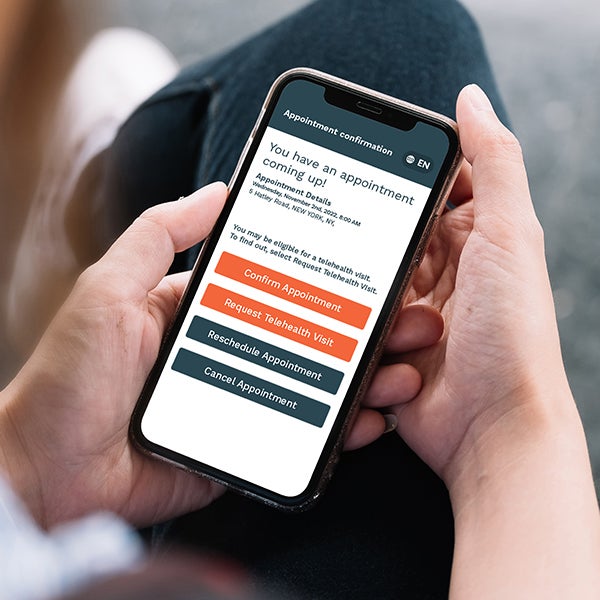 Automated appointment confirmations and reminders. Automated reminders help reduce no-shows and cancelations as well as help lower administrative burden. If your office uses telehealth, or plans to, look for a solution that gives patients the option to convert an in-office visit to telehealth. Patients who can't make an appointment due to lack of childcare or transportation or because of bad weather can get the care they need from home.
In-office mobile check-in. Some patients forget to check in before their appointment. To provide them with an equally seamless digital experience, make sure your digital patient check-in solution offers an in-office option. Patients who have their smartphone handy typically receive a one-time link by text or email. If they don't have a mobile device, they can check in using a self-service tablet or kiosk.
Telehealth integrations. While telehealth use has dropped since the start of the pandemic, 4.9% of all claims in April 2022 were for virtual visits, according to FAIR Health's Monthly Telehealth Regional Tracker. Make sure your patient check-in solution offers a way for telehealth patients to pre-register and check in before their appointment. Look for a digital patient check-in system that integrates with your preferred telehealth platform.
EHR Integration. EHR integration is a must to ensure patient information flows easily between patient medical records and your intake and check-in solutions. Integrating data between these systems eliminates hours of time-consuming manual data entry and document scanning, freeing up your staff to spend more time directly with patients. Look for vendors with bidirectional integration to ensure data is captured in real time in the patient record.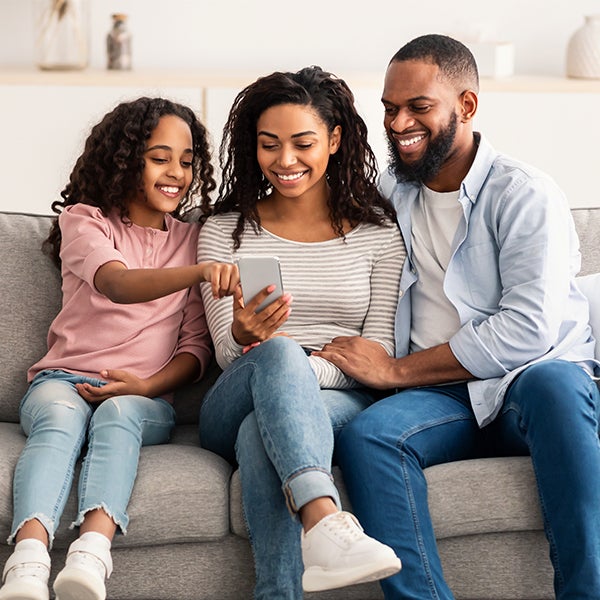 Customizable patient registration. Information needed during registration varies by practice and specialty. Look for digital patient registration solutions customizable by patient and by practice. Patient workflows customized by age, gender, reason for visit, insurance status, and other factors help improve efficiency, while practice customization allows you to tailor intake questions by location, provider, specialty, and other variables.
Robust analytics. One of the benefits of using cloud-based patient intake software is its ability to provide accurate, detailed reports. With analytics capabilities, users can measure patient volume as well as compare early to in-office check ins. To gauge productivity, users can measure staff performance. To measure efficiency, users can evaluate the time it takes to complete check-in. All this information allows you to improve processes to enhance digital patient experience and satisfaction.
Robust privacy and security. All healthcare technology—especially technology that manages protected health information (PHI) must include strict privacy and security features. When researching patient intake and check-in solutions, ask vendors the following:
If it accepts patient payments, are they PCI DSS Level 1 compliant? Are payments hardware encrypted?
Does the vendor have point-to-point encryption for secure credit and debit card payments?
Is the solution HITRUST CSF certified?
Does the intake solution have single sign-on capability? Can the solution integrated with an existing single sign-in platform?
How else does the company protect patient data?
A fit for your patient population. Consider the individuals who will use your digital patient intake and check-in solution. Do they own a smartphone? Do they have access to high-speed internet? How complex are your medical forms? All these factors help determine whether mobile check-in will best serve your patients.
Healthcare practices in underserved, rural or tribal communities may serve patients who can't access digital check-in. According to Pew Research Center studies, about 85% of Americans own a smartphone. However, about 25% of adults with incomes below $30,000 per year don't own one. And about 40% of low-income adults do not have broadband access or a computer. Research smartphone and Internet access to see if mobile check-in makes sense for your patient population.
8 benefits of digital patient check-in for healthcare providers
The benefits of digital patient check-in boil down to efficiency, convenience, and speed. Here's a more detailed breakdown of the benefits for healthcare providers.
Save your patients' time. Waiting on hold to make an appointment, waiting for an available appointment, and waiting in the doctor's office all lead to frustrated patients who cancel appointments, switch doctors, and leave negative reviews. Online scheduling and registration helps reduce these wait times—with the added bonus of helping improve patient satisfaction.
Improve staff productivity and job satisfaction. With automation, staff no longer need to make dozens of appointment confirmation calls each day. With appointments scheduled online, the check-in system automatically texts or emails patients to confirm appointments. The system also sends appointment reminders at your preferred cadence. Automating this task allows practices to make the most of limited staff. And because they have time to take on more challenging projects, automation may improve job satisfaction and retention.
Improve operational efficiency. Automated reminders help reduce no-shows and cancelations, a significant revenue boost. For example, a pediatrics practice decreased its no-show rate by 43% after implementing a digital patient check-in system. Less time spent on data entry and digitizing paper forms helps lower operational costs.
Increase patient convenience. With digital check-in, healthcare organizations can offer patients the ability to register for appointments from their mobile device. Checking in on their mobile device means patients get the convenient, service-oriented features they're used to finding in other industries like retail, travel and banking. Digital check-in gives patients the flexibility to check in for their appointments at home or on the go or from their own device in the waiting room, while offering a more private, secure registration experience.
Improve care quality. Patient intake systems collect data in advance, giving providers additional details to inform patient care. With a customizable solution, providers can gather medical, family, and social information, as well as patient-specific information such as mental health, fall risk, and more.
Give your organization a competitive edge. Most of the patients surveyed by Phreesia expect digital ways to check in, book appointments, make payments and communicate with their healthcare providers. Organizations that don't offer those features risk losing patients to their competitors. In fact, nearly a third of patients consider digital check-in a "must have" when choosing their provider.
Enhance data security. Digital tools, including digital check-in, offer more security for patient data than traditional paper-based workflows. With paper, patient information is at risk of falling into the wrong hands. Digital check-in vendors that are HIPAA-compliant and protected by the industry's most well-known security certifications, including HITRUST and SOC 2, provide assurance that patients' data is kept secure.
Reduce no-shows. Giving patients the ability to check in for their visits ahead of time also makes it more likely that those patients will show up for the appointment. Across Phreesia's network, healthcare organizations see a 76% reduction in no-shows when patients check in prior to their visit. Fewer no-shows means more revenue for your organization—and that patients are getting the care they need.
Digital patient check-in myths debunked
Many of the reasons providers use to argue against patient intake solutions are simply no longer true. For example: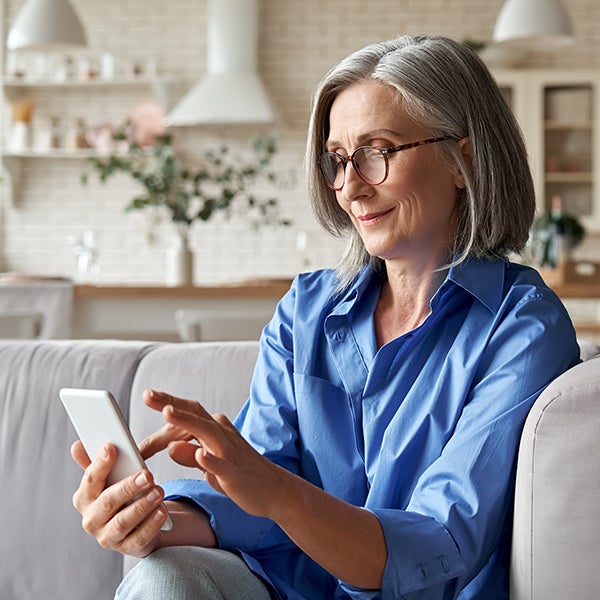 Older patients won't use it. Over 65% of adults aged 65 and over own a smartphone and 44% use a tablet. Most (75%) use the internet. Older adults use technology not only for business and personal reasons, but those who are hard of hearing may prefer text to the telephone.
Small medical practices don't need it. Small practices may reap even more benefit from digital intake solutions. The ability for patients to self-schedule alone reduces workload for a small staff, lowering staff workload. Automated reminders for routine wellness exams and screenings helps boost revenue and improve patient outcomes.
It's too much work to implement. Cloud-based software is relatively easy and quick to implement compared to traditional hardware and software. When you choose a patient intake vendor that integrates with your EHR and telehealth platform, implementation goes more smoothly. To give implementation the best chance of success, set clear goals and timelines and designate one or more employees to lead and help train others on the system. Larger practices may want to start with one department and scale up gradually, fine-tuning along the way.
In Conclusion
Digital patient check-in is one of the most important elements of your patient intake solution because it delivers quantifiable benefits for patients and providers alike. Choose a cloud-based patient intake vendor that meets the needs of your practice and your patients, and you'll be well on your way to improving patient experiences, satisfaction, and outcomes.
To find out how Phreesia can improve your check-in experience, schedule a demo today.
---