Otolaryngology (ENT)
We understand ENT practices and their patients.
Whether treating sleep apnea, ear infections, sinusitis, thyroid disease or hearing loss, ENTs use the most advanced medical and surgical technologies to provide a complete array of diagnostic and therapeutic services to patients of all ages with disorders of the ear, nose and throat, and head and neck. Together with our network of ENTs, we have developed a best-in-class solution that goes beyond digital intake to address the unique needs of otolaryngology organizations and their patients.
With customized patient interviews and independently validated clinical screeners, Phreesia's specialty-specific intake workflows improve documentation, engage patients in their care and give you the tools to run a more effective and profitable practice.
Phreesia customizes intake with relevant workflows and clinical screeners based on patient and appointment type.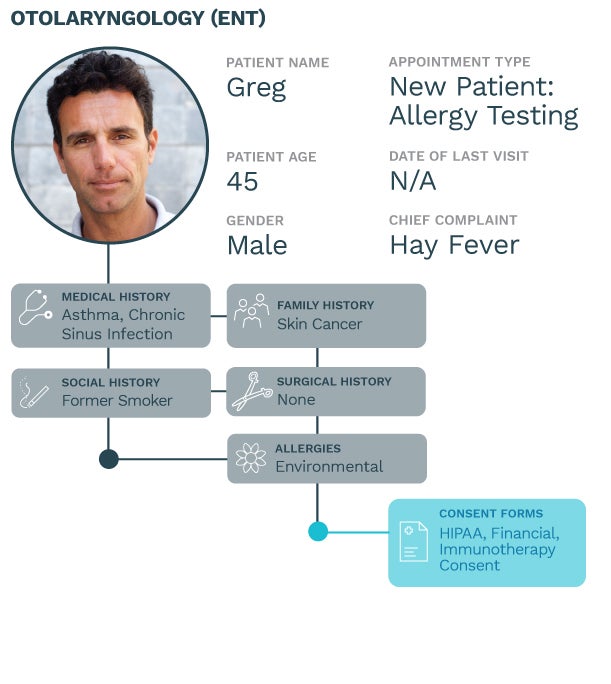 Clinical screeners provide valuable patient-reported outcomes data that can be used to enhance care and inform decision-making. With Phreesia, your patients are automatically identified and prompted to complete the appropriate screeners.
Every practice is unique but in working closely with high-performing ENT organizations across the country, we've compiled a recommended portfolio of screeners to help otolaryngologists improve their quality of care and maximize profitability.
Phreesia supports a wide variety of specialties, including: