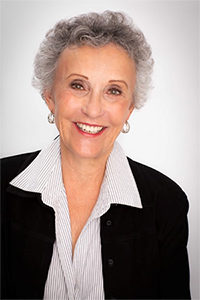 Providing a high-quality patient experience isn't just the right thing to do. According to Judy Capko, a healthcare consultant and founder of Capko & Morgan, making the patient experience a practice management objective is also a good business decision.
Phreesia Content Director Maureen McKinney spoke with Capko about some of the financial benefits of improving the patient experience, including improved retention and better performance in incentive-based payment programs.
What you'll learn:
How focusing on the patient experience improves the overall operations of your practice
Why improving the patient experience is a good financial and business decision for medical organizations
How technology plays an important role in streamlining patient services and practice operations
Why it's important to monitor and measure patient satisfaction, as well as tools for collecting feedback that offer insight into what patients think about their experience
Insight from Judy
"If you've got the patient well taken care of, your workflow improves, patient satisfaction improves, your communication improves and you're able to embrace the idea that the patients are the whole reason you're there, rather than just trying to make it through each day's operations."

"One of the financial benefits of improving the patient experience is that patients will remain committed. They're more likely to come in again, refer other patients and work with you to improve your practice."
"Thanks to technology, patients can do things ahead of time like review their insurance, copays, and check in before their appointment. These are all tools that involve the patient working with you and not against you."
"Improving the patient experience really requires a strong commitment to making things better. If you're asking a patient about how you can improve the service you give, you need to be willing to make those changes that are suggested. Otherwise, you just end up with frustrated patients."
Listen to the podcast!
​​​