When it comes to cash flow during the first few months of the year, many physicians and medical practices are feeling the pinch. As insurance deductibles reset, providers must depend more heavily on patient payments, which often take far longer to collect than commercial-payer reimbursements. The rapid growth of high-deductible health plans has exacerbated these challenges as more and more patients begin the year with a significant sum of money to pay out of pocket before insurance kicks in.
Between 2011 and 2016, the percentage of privately insured Americans with high-deductible health plans (HDHP) increased nearly 50 percent, and the more patients a practice has who are covered under these high-deductible plans, the more likely they are to face a tight start to the year.
Facing greater financial responsibility, many patients may delay seeking care, or avoid scheduling a visit altogether. In a survey of more than 1,000 consumers, nearly 80 percent said that affordability is their greatest healthcare challenge, forcing 56 percent to delay paying medical bills at least some of the time. That challenge translates to financial stress for healthcare organizations, increasing their risk of a cash-flow shortage.
To avoid that scenario, practices must be diligent about patient collections and revenue cycle planning and management, especially during the early part of the year.
The following five strategies can help practices survive and even thrive during those first few months when finances are often tight.
1. Anticipate the crunch
One of the easiest ways to avoid a cash crunch in January? Build your nest egg in December. This means making sure you're collecting outstanding balances at the end of the prior year to provide a buffer when funds are tighter. Then, starting in January, track how much you spend over the next few months so you'll know exactly how much to save for the following year's first quarter. Any revenue beyond that becomes a bonus.
"Running a medical office is really no different than running any other small business," says Andrew Graham, President and Chief Executive Officer of Clinic Service, a Denver-based healthcare consulting firm.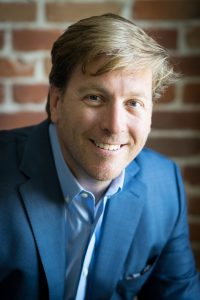 "It still requires a bootstraps mentality."
Graham says he often reminds his clients of the age-old adage: "If you have at least six months in the bank, you have a shot. If you have a year in the bank, you have a decent shot."
It's also a good idea to take a close look at staffing levels, which often comprise a large portion of a practice's budget. How many patients per hour does each employee see daily? Is the ratio staff-heavy? If so, consider restructuring employee hours and responsibilities to help manage those costs.
2. Focus on time-of-service collections
When it comes to boosting practice revenue, time-of-service collections are critical. But asking patients for payments upfront can be uncomfortable, especially when they are unaware of their financial responsibility or are unprepared to pay. To handle those conversations effectively, it's crucial that front-desk staff have a clear understanding of the revenue cycle management process and their role in ensuring the financial well-being of the organization.
Examine areas within your practice where staff functions may be siloed or segmented and consider shifting back-end responsibilities like claims management and reimbursement to the front.
"From the front-end to the doctors and to the back-end staff, everyone has responsibilities during the revenue and billing process," says Graham.
"You have to realize that it's a team effort."
It's also important to know what type of coverage patients have prior to their visit. Practice staff should proactively gather information on copays, deductibles and co-insurance and discuss costs with patients before their appointment, so they can identify which patients will be able to pay and those who may need assistance.
Finally, practices can also consider leveraging technology to make time-of-service collections and insurance verification easier and more consistent.
3. Make paying bills flexible and convenient
Payment plans, credit card on file and online payments are all great ways to help ease the financial burden on patients while ensuring your practice continues to collect on a regular basis. Allow your patients to set up a plan that lets them pay over time (Graham recommends four to six months to avoid lingering debt), and also give them the option to place a credit card on file, with the agreement that your practice can use it for billing. In addition to increasing patient satisfaction and convenience, automated payment options save staff time and helps guarantee a steady revenue stream for your practice throughout the year.
4. Communication equals cash flow
As patients take on more financial responsibility for their care, many say they're confused about their coverage and find it hard to remember to pay their bills on time. In the survey of 1,000 consumers, over one-third said they forget to submit payments. When it comes to getting paid and maintaining cash flow, communication is key.
Yet, 36 percent of providers say they never discuss a patient's ability to pay prior to delivering care.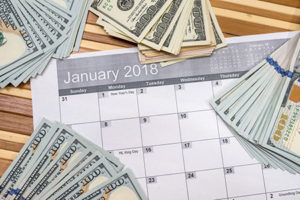 With a growing number of patients reporting that they prefer using mobile options like texts and emails to communicate with providers, healthcare organizations can take advantage of those preferences to open conversations about patients' financial responsibility. Send patients text and email payment reminders to notify them about upcoming co-pays and out-of-pocket expenses prior to their appointment. This gives them time to plan their payments in advance and increases the likelihood of collecting at the time of service.
5. Market, Promote and Connect
While it can be a lean time financially, the early year is a great time to market your practice and tell patients about new offerings at your organization. Send out a New Year newsletter that highlights new services, including discounts for patients who pay in full at the time of service. Reach out to patients who are eligible for fully covered services like annual wellness and preventive care visits. Filling your calendar with these appointments earlier in the year can help your practice build in funds until the busier, more profitable months.
Finally, never underestimate the power of in-person networking and community building, two practices Graham believes are among the most important drivers of a practice's growth, referrals and continued profitability.
Learn how Phreesia helps healthcare organizations manage their revenue cycle.