Successfully managing the demands of value-based care, population health management and other fundamental changes in healthcare requires a nimble, efficient staffing strategy. Most healthcare organizations agree that staffing must be optimized to make sure the right tasks get done at the right time and patients' needs and expectations are met. The question is how to do it.
To find out, I spoke with healthcare business consultant Deborah Walker Keegan, PhD, FACMPE, President of Medical Practice Dimensions, Inc., and co-author of the book, Staffing the Medical Practice. Dr. Keegan shared her perspective on the benefits of flexible staffing models and how technology can support them.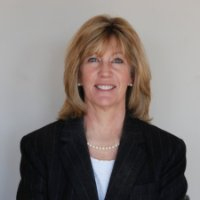 Maureen: Let's start with the basics. What is a flexible staffing model?
Deborah: A flexible staffing model matches staff resources to work volume. Rather than staffing by day or staffing by provider, staff are flexibly deployed to the work. Medical practices typically have boluses of work throughout the day or day of week. As an example, on Monday morning from 8:00 to 10:00 a.m. the telephones ring off the hook. Similarly, on Monday afternoon, practices attempt to accommodate a high volume of same-day visits due to pent-up weekend demand. Allocating staff in a flexible, dynamic model recognizes this work variability and staffing is aligned with the work.
Maureen: Why do you recommend implementing a flexible staffing model in medical practices?
Deborah: By allocating the right number of staff to the work, a medical practice can ensure consistent physician productivity, practice efficiency, employee satisfaction and patient service. It's also important for the bottom line. It is not uncommon to see the same number of staff assigned to a specific work function throughout the week regardless of the work volume fluctuations that naturally occur in a medical practice. This can lead to overstaffing or understaffing for the work, depending on the volume of work to be performed. Too many staff results in a higher staffing cost for the practice. Too few staff results in negative impacts to productivity as staff may not be available for visit support and patients may face long wait times in the reception area or exam room. Too few staff may also lead to high overtime costs due to an excessive work volume.
Maureen: What are some examples of a flexible staffing model?
Deborah: There are many approaches that can be employed to match staff to the work. These include:
• Per diem or part-time staff during peak periods. As an example, if Monday afternoons are high visit volume days for your practice, add a per diem or part-time staff member to work during this session, opening up an additional check-in station.
• Teleworkers. Identify work that can be conducted remotely, with staff deployed to the work based on work volume. As an example, telephone scheduling typically does not require on-site staff. A teleworker can be hired to log onto the practice management system at specific times during the day to help manage high inbound call demand.
• "Super trained medical assistants." Medical assistants who are also trained in front office operations can be flexibly deployed throughout the practice to align with the work, rather than work in silos.
• Other options for flexible staffing include interns and contract workers. These workers permit medical practices to "up-staff" for peak demand, while minimizing overhead associated with a static staffing model.
Maureen: What are some of the challenges involved in implementing a flexible staffing model?
Deborah: One of the main challenges is the predictive modeling needed to understand work volume, but that can be supported by technology tools. You need to be able to take a look at the schedule a week ahead—and again a day ahead—and analyze the types of patients who are coming in and the volume, and then inform staff of the schedule.
The other difficulty with implementing a flexible staffing model is some physicians are used to working with a certain medical assistant and if we deploy a team-based model, that requires a culture shift.
Maureen: What role does technology play in supporting a flexible staffing model and making it feasible?
Deborah: As I mentioned, predictive modeling tools can be used to identify the work volume fluctuations within a medical practice, permitting leadership to align staff to the work throughout the day. As an example, the schedule is analyzed one week ahead and again one day ahead to predict staffing needs for the front office and inform staff assignments.
Technology also permits medical practices to delegate work to patients. Permitting patients to "self-serve" via self-scheduling and self-check-in frees up your staff for other tasks. Your patients essentially become an extension of your practice's staffing team.
Maureen: Does a flexible model align with the changes that are occurring in healthcare, including the move to value-based care and evolving reimbursement?
Deborah: Definitely. A flexible staffing model is vital to achieving high-quality, low-cost, appropriate care. Today's staff are required to manage multiple patient access channels, engage in outreach, clinical care and support to patients, and provide value-added services, including population health and panel management. The business of medicine requires price transparency, patient financial engagement and optimizing patient revenue. This work cannot simply be piled higher and higher on staff utilizing a traditional, static staffing model. By flexibly deploying staff to the work we can distribute staff resources where and when they are needed, freeing up staff to perform new roles as part of a value-based care team.
Learn how Phreesia's registration software drives staffing efficiency for your organization.