Laurie Morgan is senior consultant and partner at Capko & Morgan. Her practice management consulting work focuses on operational excellence, revenue capture and the effective use of technology. Her recent title, "The People-Profit Connection: Smarter Staffing for Practice Profitability," focuses on how the right staff using the right technology can elevate practice productivity, profitability and patient service.
In healthcare, the last quarter of the year and the first quarter of the following year can feel like a financial and scheduling see-saw.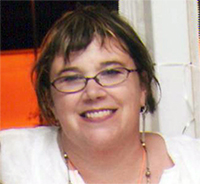 In Q4, patients who have met their deductibles may rush to book procedures they've postponed, making the holiday season even more hectic, but also plumping up practice revenue. Come January, the trend completely reverses. As deductibles reset, patients may once again delay non-urgent care. Q1 can mean slower days, excess capacity and a cash crunch for many practices.
These trends aren't new, but their effects used to be less dramatic. Deductibles were once fairly small, and fewer plans included them. Today's deductibles, though, are likely to be over $1,000 – and patients are more likely to have one than not[1]. As a result, the deductible reset now plays a defining role in both patient decision-making and practice finances.
The deductible reset can also be confusing for patients. Those who've never had a deductible before may not understand how important timing can be. Misunderstandings about deductibles can even blow back on your practice – for example, if a patient realizes too late that delaying care has cost him or her money, rather than saving it.
Still, like most challenges, the deductible reset also offers opportunities. It's a once-a-year chance to help patients save money on their care and generate revenue for your practice. And you'll find it a lot less taxing if you're ready for it!
Here are a few ways your practice can make the most of this busy time of year and prepare for the slowdown of Q1.
Help patients understand and make the most of their insurance.
Some of your patients may not realize that they'll benefit financially by scheduling higher-cost care now—and they'll be grateful to find that out from you.
Your newsletter, website and social media accounts are all opportunities to explain the deductible reset – and to remind patients that year-end procedure openings will fill up fast. Of course, contacting patients personally is an even better way to show how much your practice cares. Searching by diagnosis and CPT codes, or using recall notes entered throughout the year, can help you determine which patients have delayed care.
In Q4, focus on higher-cost services that patients are more likely to postpone.
Patients are more likely to put off services that are both expensive and seem optional, such as allergy shots or septoplasty. But when patients opt not to take advantage of a fulfilled (or nearly fulfilled) annual deductible, they may be kicking off another year of tolerating a frustrating or painful health problem.
Be sure to explain these implications when contacting patients about scheduling year-end care. Remind people of the aggravating symptoms they could be leaving behind for good – or putting up with for another year or more.
Additionally, of course, a patient's decision to keep putting off needed care has significant financial implications for your practice, too, since you may miss out on your best chance to generate that procedure revenue.
Offer payment options for patients who need them.
A patient who has, say, $500 remaining on his or her deductible might save money by pursuing care before December 31, but could still have trouble coming up with that $500. Make sure you've enabled payment plans, secure credit card on file, and other tools that make it easier for patients to pay.
Make sure your scheduling and appointment-reminder game is on point.
Your practice may have more demand for year-end services than it can satisfy. That makes no-shows more costly than at any other time of year, so take extra care to prevent them from happening. Make sure you're able to send appointment reminders using the methods patients prefer, and that your staff always emphasizes to patients the importance of keeping appointments (or canceling them with plenty of notice).
If you aren't yet using automated wait lists, now's a great time to start, so staff can easily track patients who want to come in before the end of the year and fill any unexpected openings.
Promote services that carry low or no patient cost-sharing in Q1.
Many preventive services and follow-up visits have no out-of-pocket cost for insured patients. Identifying patients who are overdue for these services can be a reliable way to fill the schedule at the beginning of the year.
Prepare to capitalize on a lighter schedule.
Physicians and practice managers often have trouble finding time for strategic planning and detailed business analysis. Block some mornings or afternoons for these projects during weeks when patient demand will likely be lower. Q1 can be a great time for a technology check-up, too. Schedule meetings with your vendors to be sure you're getting the most from your EMR, PM and other systems. Catch up on those webinars you've been meaning to watch. And if you've been thinking about implementing a new tech solution, it will be easier to test it when your office is less busy.
[1] An ongoing Kaiser Family Foundation study has found that while only about half of patients covered by employer plans had a deductible in 2006, by 2018, 85% did. What's more, the average deductible is now almost $1,600.
Learn how Phreesia helps healthcare organizations manage their revenue cycle.