Laurie Morgan is senior consultant and partner at Capko & Morgan. Her practice management consulting work focuses on operational excellence, revenue capture and the effective use of technology. Her recent title, "The People-Profit Connection: Smarter Staffing for Practice Profitability," focuses on how the right staff using the right technology can elevate practice productivity, profitability and patient service.
With what feels like constant change in healthcare—especially on the regulatory front—it seems we're all desperate to know the future. Will the ACA be repealed? Will insurers exit our market? Is MACRA here to stay?
Of course, none of us has an accurate crystal ball to tell us what's going to happen—and the uncertainty can be almost paralyzing! We often feel conflicted about where to focus our management attention, to be sure our efforts pay off and aren't wasted.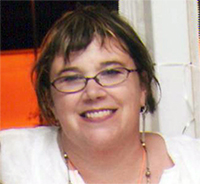 But one trend that has gained ground steadily, showing no signs of slowing down, is the increase in patient payment responsibility. The trend toward higher deductibles began long before the ACA was even contemplated—long before the Obama administration. That's because costs in healthcare have been rising quickly for decades, and insurers, employers, and the government have all been looking for ways to slow the trend.
The Kaiser Family Foundation has surveyed employers about health insurance for more than a decade. Their latest survey found that the average deductible for an employee with single coverage had reached $1,505 in 2017 – up from just $584 in 2006. For employees in firms with fewer than 200 employees, the average deductible is now more than $2,000. Given these trends, when new patients arrive at your practice, it's more likely they'll have a significant deductible than they won't. Gaining the upper hand on this ongoing trend is almost certainly going to be a wise investment of your time.
Insurers like higher deductibles because they believe that more "skin in the game" discourages patients from over-utilizing their benefits; employers (and the self-employed) opt for them to keep premiums in check. But premium savings don't necessarily enable patients to be prepared to pay when a healthcare need arises. In fact, a Federal Reserve study found that nearly half of Americans would be unable to come up with just $400 to handle an emergency need.
Patients are more frequently responsible for the costs of their medical care yet they often lack the resources to pay, and therein lies the rub for practices and hospitals. Collecting is that much harder when patients are overextended and don't have the funds on hand to pay, even if they want to.
Another big problem with higher deductibles? Patients often don't understand how they work, especially when combined with different rules about out-of-pocket maximums and co-insurance. That confusion can lead to medical bills that patients don't expect—and that they blame their providers for.
New Ways of Thinking About the Revenue Cycle are Needed
Coping with the increasing prevalence of high-deductible plans has been a learning process for most healthcare organizations. The old rules of collecting only copays at the time of service put practice revenue at risk and set patients up for unpleasant billing surprises that undermine their relationships with physicians.
Helping patients understand their plans and prepare to pay is essential now. Discussing financial matters in detail once seemed incongruent with providing sympathetic patient service. But an honest discussion—combined with the ability for patients to pay over time—is more compassionate than leaving patients in the dark about what they'll owe.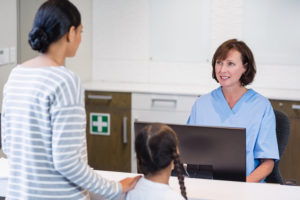 Thankfully, technology has evolved to help practices deal with some of the most difficult aspects of collecting from patients. Self-service tools, like check-in solutions and payment portals, allow patients more control and privacy when dealing with financial issues. And other software has emerged to help practices better estimate patients' payment responsibility and even automate payment plans.
Combining new staff training, technology and updated workflow can help practices and hospitals maintain financial stability and keep collection costs in line, even as deductibles continue to rise.
For more ideas, be sure to visit our Insights page on 11/15 for Laurie Morgan's upcoming E-book, "Ten Strategies to Make High-Deductible Health Plans More Manageable for Your Practice and Your Patients." And to be sure you don't miss the E-book—or any other great updates—subscribe to Phreesia's Content.
Learn how Phreesia provides flexible, consumer-centric patient payment options.