Now that Phreesia handles the delivery of the PHQ-9 automatically, providers have the information they need before they enter the exam room. This is a critical piece of the workflow, and providers are able to be proactive instead of reactive. Not only does Phreesia enhance our ability to track mental health concerns, but it also gives us the tools to identify and treat patients in a consistent and streamlined way."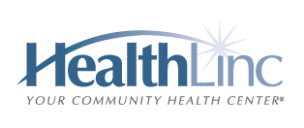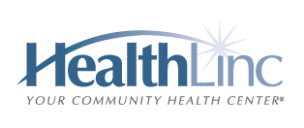 What if you could have patient-reported clinical data before the patient enters the exam room?
With Phreesia, you can. Our customized clinical support workflows help you collect essential medical and social history and understand the severity of the most common morbidities in your patient panels. Send structured data directly to your EMR, data warehouse or data lake and leverage it to help meet your clinical quality goals.
Clinical Care Pathways
Phreesia's Care Pathways applications give you the tools to identify and treat patients for specific health risks. From orthopedics and gastroenterology to otolaryngology (ENT) and urology, Phreesia's clinical Care Pathways automatically collect patient-reported outcomes (PROs) and streamlines clinical screenings for the most common morbidities. Leverage Care Pathways to collect critical health data from patients, calculate the results and deliver the results to your EMR.
Wellness for Primary Care
With fewer than 13 psychiatrists per 100,000 patients in the U.S., it's likely that your primary care providers are talking to patients about more than just their physical symptoms. Phreesia's Wellness for Primary Care application supports your PCPs as they take on increasing responsibility for their patients' mental health needs. Our innovative application gathers patient-reported outcomes (PROs) and delivers clinical screenings for common behavioral and mental health conditions, including depression, anxiety and substance abuse, giving providers the information they need to treat the whole patient.
Healthy Child for Pediatrics
Phreesia's Healthy Child application automates patient screenings for developmental conditions such as ADHD and autism, as well as behavioral health and wellness concerns. Leveraging widely-adopted validated screening tools, this application helps address the challenge of needing to remember when to administer each screening to children of various ages at specific appointments. Parents, guardians, and teenagers are automatically prompted to complete the right clinical screening at the right time on our PhreesiaPads or their personal mobile device based on proprietary logic that drives intake workflows. Screenings can be configured according to appointment type, chief complaint, patient age and more, to help you meet your organizational goals.
Women's Wellness for OB/GYN
When was the last time your patients had a mammogram? How do you identify new mothers who may be experiencing postpartum depression or those who face a higher risk for developing breast and other hereditary cancers? Systematically screening your female patients for these types of conditions is vital to understanding their needs and delivering quality care. Phreesia's Women's Wellness application allows your practice to collect patient-reported outcomes (PROs) through automated clinical screening tools, asking the right patient the right questions at the right time and communicating results back to providers.
Clinical Support Analytics
Analyze your patient-reported outcomes (PROs) to understand the needs of your patient population, track data-gathering for quality reporting initiatives, and make operational changes to better serve both your patients and staff.
View and track patients' answers to clinical questions and screenings
Generate a list of patients who request preventive care