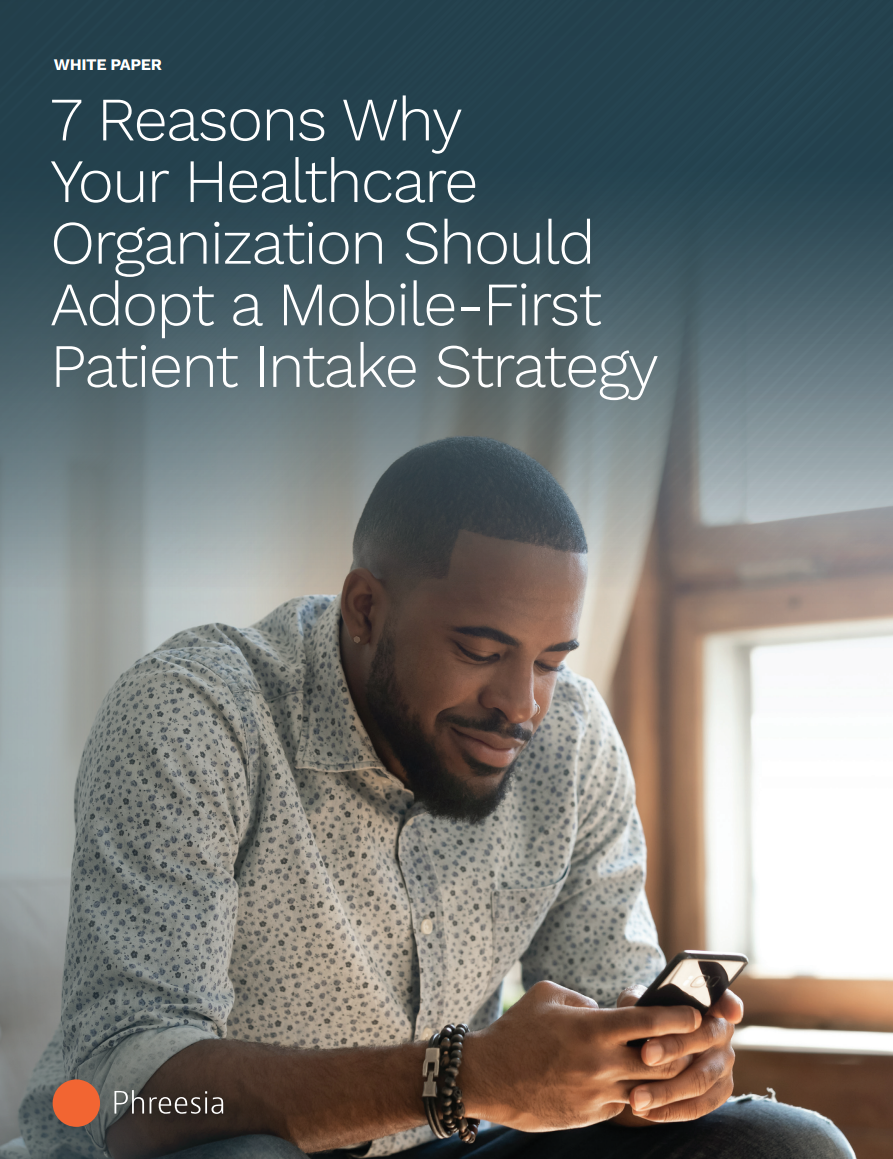 Mobile technology continues to play an increasingly important role in daily life. And even in healthcare, the demand for mobile options is rising.
Mobile technology can improve the patient experience in numerous ways, from streamlining the check-in process to facilitating payments and supporting more efficient patient-provider communication.
This white paper discusses seven ways that mobile technology improves the intake experience for patients, providers and staff, and demonstrates why healthcare organizations that employ a mobile-first intake strategy are well-positioned to succeed in a rapidly changing healthcare system.
Read the white paper to learn:
How embracing mobile communication helps healthcare organizations improve patient satisfaction
Why embracing a mobile-first patient intake strategy helps providers save time and boost staff efficiency
Tips on how to use mobile technologies to deliver the convenience and flexibility patients expect
Click the image to download the white paper.