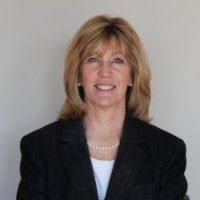 As patients' financial responsibility for their care continues to increase, many healthcare organizations are looking for creative ways to improve their collections processes.
Phreesia Content Director Maureen McKinney recently spoke with Dr. Deborah Walker Keegan, a healthcare business consultant and President of Medical Practice Dimensions, Inc., about common collections mistakes to avoid, as well as best practices to boost payments and make collections more patient-centered.
What you'll learn:
The importance of proper financial intake and why medical practices need to understand the impact of growing patient financial responsibility
How to maximize your opportunity to collect from patients throughout the various touchpoints of their visit and avoid delayed patient revenue
Strategies for helping patients understand their financial responsibility
Why practices need financial policies that clearly outline all collections expectations
How practices can use technology (patient portals, text message reminders) to streamline and improve their collections
Insight from Dr. Keegan:
"It's important to assign a member of your practice to conduct financial discussions with patients and assist them with understanding the various components of their out-of-pocket costs."
"Make it easy for patients to pay you. Many are already paying their other bills online, why can't they pay their healthcare bills online?"
"If you have a large portion of patients who are on high-deductible health plans, a credit card-on-file program gives you the opportunity to speed up revenue and ensure that you don't have a significant bad debt related to patient collections."
Listen to the podcast!
​​​
Learn how Phreesia helps healthcare organizations increase collections and manage the revenue cycle.