Let's say for a moment that you're lucky enough to have a time machine (and a particular interest in the healthcare system). You punch in the year 2021 and speed forward through time, glimpsing first-hand how healthcare has transformed itself in five years' time. Have population health management efforts borne fruit? Are providers working in well-organized teams? And perhaps most interestingly, what does the patient experience look like?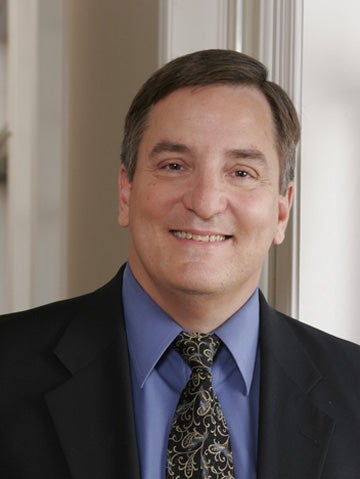 Dr. Don Wreden, senior vice president for patient experience at Sutter Health, a non-profit healthcare system based in Northern California, doesn't have a time machine but as he assured me, he's always thinking about what the healthcare system of the future might look like. Dr. Wreden was named to his role in 2015 as part of an organization-wide effort to redesign Sutter Health to be more patient-centered and responsive.
I was fortunate to speak with Dr. Wreden about promising innovations in the field of patient experience, as well as his predictions for the future.
Maureen: Dr. Wreden, tell me a bit about your role.
Dr. Wreden: My role was created to be a connecting point linking many different parts of Sutter Health and bringing them together to focus on the patient experience in unifying way. I work with leadership across the system, including the chief financial officer, the chief medical officer and the chief operating officer, to ensure that the patient is the focus of everything that we do.
Maureen: That sounds exciting.
Dr. Wreden: It is very exciting. A challenge, though, is that there are so many tools and innovations being developed around the country and it's tempting to just jump in without thinking carefully about the problems and services we want to address. We need to make sure we really understand the issues before we look for shiny solutions.
Maureen: I'll cut to the chase. What do you think healthcare will look like in five years?
Dr. Wreden: It's difficult to say for sure, of course, but I think it's likely that healthcare will be unrecognizable to many of us. I can say for certain that patients will expect a much better care experience that responds to their needs, honors their time and allows them to be treated how and where they want.
I think we will see more team-based care than we do now, as well as a greater capacity for non-physicians to provide care. We will also certainly see an increase in virtual care, where the actual location of the physician will matter far less than it does now.
Right now, patients increasingly want more access to online scheduling and portals, so I'm sure digital tools that make access more patient-centered will have evolved a great deal in the future. As far as the office visit, I predict registration will all be done ahead of time. I think practices are already looking—and will continue to look—for ways to streamline and eliminate waste. Unnecessary waiting is bad for the patient experience, it's bad for clinical outcomes and it's bad financially.
Maureen: Looking forward, what are some of the things you hope will happen?
Dr. Wreden: Above all, my hope is that the economic models within healthcare are more clearly aligned with outcomes rather than volume. I personally don't like the term "value-based care" because I think there's value in a lot of what we do today, but we do need a shift from volume-based reimbursement to outcomes-based reimbursement.
The fee-for-service environment we have now is the biggest challenge to the sustainability of the patient-centered medical home model, and I think that model shows real promise for improving outcomes and the patient experience. We need a shift in reimbursement to help us support those efforts.
I'm also hoping that in the future, patient data will be delivered in a more productive and meaningful way. Right now, the major challenge is that there is so much data coming in and physicians are overwhelmed. We need the data, but we need it to be usable.
Maureen: Dr. Wreden, what steps can healthcare organizations take now to focus more on patients and prepare for future changes in healthcare?
Dr. Wreden: One of the biggest opportunities is improving patient access. Whether it's through same-day appointments, online access or bridging the gap between acute and ambulatory environments, improving access improves the patient experience.
I would also recommend bringing patients into advisory roles. At Sutter Health, we have found that having a patient advisor in the room when we are making decisions disrupts many of the cultural and historical perspectives we have in healthcare. Our advisors are a constant reminder to maintain our focus on those we serve.
Obviously our organization is very large, but I think medical practices of any size can have patient advisors. It's just a matter of doing outreach and looking for patients who are willing to volunteer. I believe there is enormous power in having patients at the table.