Improve outcomes and operations with the Patient Activation Measure®
Better patient care, more efficient operations
Patient outcomes and operational efficiency depend on patient activation—individuals' ability and motivation to self-manage their own care. 
Using the Patient Activation Measure (PAM®) helps you better understand patients' activation levels, giving you the insights you need to personalize care while streamlining operations.
What is PAM?
The PAM survey helps providers understand and address each patient's health self-management abilities and motivations by measuring their:
Knowledge about medications and preventive health
Skills to maintain lifestyle changes and participate in care decisions
Confidence in communicating with their doctor and following up
PAM results help you understand your patients' attitudes, behaviors and motivations. Knowing your patients' PAM levels helps you target interventions so you can engage patients in the right way at the right time—and allows you to reach your clinical and operational goals.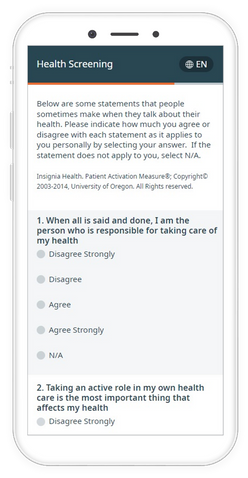 PAM levels reflect patient activation:
Overwhelmed, disengaged, not self-aware of behaviors, poor self-management
Recognizes they could and should do more, lack confidence in ability to change behavior
Good self-management with room for improvement, goal-oriented, understands role
Strong problem-solving skills and self-awareness, highly confident, goal-oriented and resilient Clinical benefits
Patients with higher PAM scores are more likely to initiate preventive health behaviors, adhere to medication plans and have better post-surgery outcomes. Plus, highly activated patients have a lower risk of avoidable hospitalization, readmission and emergency department utilization.
PAM helps you understand your patients at an individual level so you can better:
Identify patients' abilities and needs
Personalize care to effectively engage patients
Improve prospective risk identification
Effectively coach your patients on how they can improve their health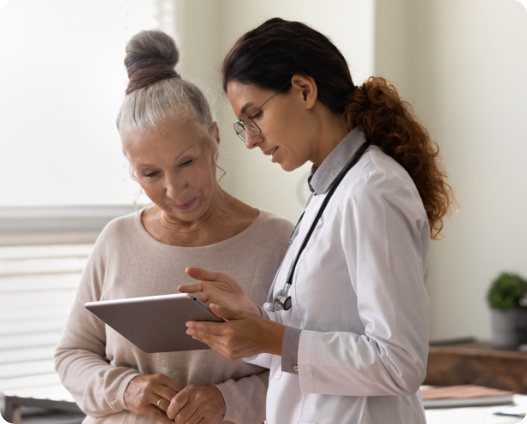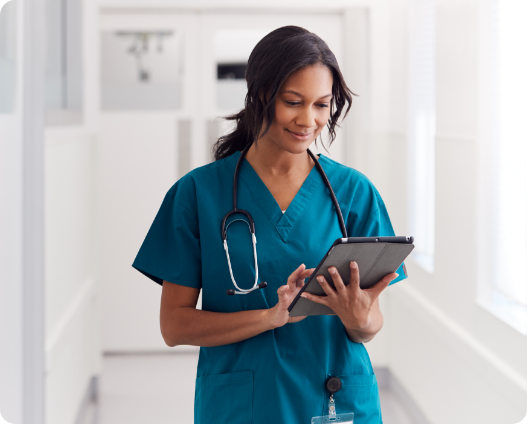 Operational opportunities
PAM helps you understand your patients at a population level so you can design targeted approaches to drive outcomes that matter, including:
Effectively allocating staff time and resources
Lowering cost of care
Enhancing patient experience
Improving patient flow
Increasing appropriate visit volume, such as annual wellness visits and preventive screenings