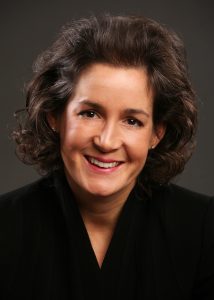 The coming year promises to be another period of immense transformation in healthcare, with looming MACRA requirements, a new incoming Administration, ever-increasing patient financial responsibility and a slew of other big changes. Phreesia Content Director Maureen McKinney spoke with Elizabeth Woodcock, a practice operations and revenue cycle management expert, about what healthcare organizations should expect and prepare for in 2017.
Here are a few of Elizabeth's predictions:
Big Data: "I think big data will finally make its impact on our industry. This is going to come in the form of predictive analytics related to scheduling optimization and patient payments. In addition, I think big data is also going to enable practices to operationalize true population health management."
MACRA: "MACRA requires us to measure performance, not reporting. When you look at previous programs, [physicians] just had to send in data. With MACRA, physicians will be judged based on their performance against a benchmark that is measure-specific, and that means they'll be competing against medical practices from other specialty areas."
2016 Election Results: "The focus on the new administrative is clearly the Affordable Care Act, and there is no doubt that it will impact some patients. But what's interesting is that once you look at the revision of this law, it has more to do with the insurance industry than it does with medical practices. So while I do think we'll see changes, I don't think they will happen [immediately]; I suspect we'll see them coming down the pipeline in 2018 and beyond."
High-Deductible Plans: "This is one of the main priorities for medical practices. The bottom line is that employers are driving a huge part of this equation. They want to make sure that their cost of insurance coverage for their own employees, which has continued to increase, will level off. This means that high deductible plans and higher patient financial responsibility are absolutely here to stay."
Listen to the podcast!