Boost staff productivity and efficiency
We have the expertise and tools you need to drive outcomes that matter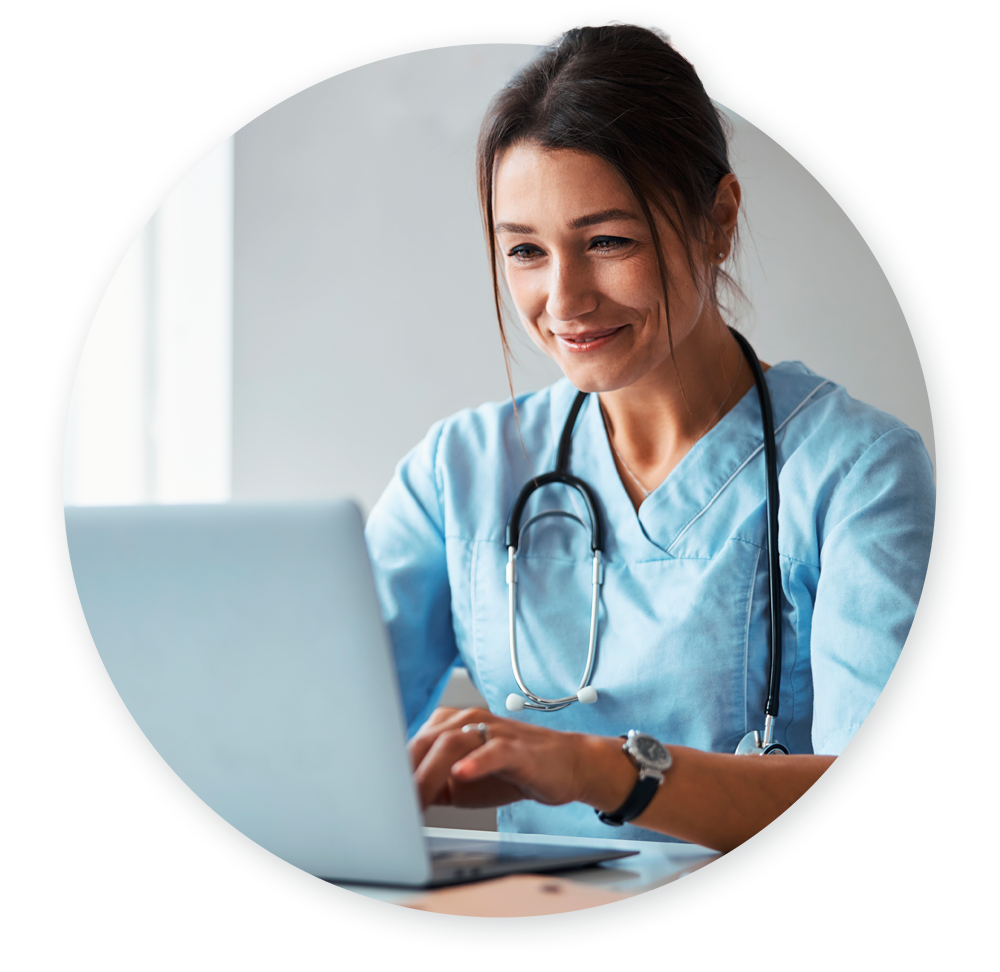 What do you want to accomplish?
Eliminate registration bottlenecks
Save 5+ minutes per patient check-in
See more >

Keep your front desk running efficiently. Use Phreesia to:
Simplify check-in with self-service patient intake
Manage consents with our custom logic
Reduce denied claims with instant E&B verification
Back
Keep appointment slots full
Reduce your no-show rate by up to 79%
See more >

Recoup lost revenue from open schedule slots and ensure patients get the care they need. Use Phreesia to:
Reduce no-shows with automated appointment reminders
Increase patient access with online self-scheduling
Backfill cancellations with our smart-scheduling tool
Back
Minimize manual work
Spend 75% less time on data entry
See more >

Collect accurate, high-quality data directly from patients and use EHR and PM integrations to automatically update records with no staff data entry required. Use Phreesia to:
Spend less time on manual data entry
Ensure accurate information about patient demographics
Automatically sync with EHR and PM systems with no staff effort needed
Back
Combat staff burnout
Equip your team with the tools they need
See more >

Empower your team to accomplish meaningful work by minimizing the repetitive, manual tasks that lead to burnout. Use Phreesia to:
Digitize patient intake so staff don't have to handle paperwork
Automate E&B verification and minimize the back-and-forth with insurance
Make fewer phone calls with automated patient outreach
Back
Support quality reporting
Collect data for HEDIS, MIPS, UDS and more
See more >

Automatically capture data for quality measures during registration so you can close gaps in care and meet your quality goals. Use Phreesia to:
Administer the right screening tools at the right time so patients can provide the information you need
Easily connect with patients and engage them in their care
Automate data collection to free up valuable staff time
Back
Reduce vendor bloat
Standardize your workflows and boost purchasing power
See more >

Cover all the essentials: patient intake, access, payments and engagement. With Phreesia, you can:
Receive best-in-class support and have a partner every step of the way
Lower your training costs so you can strengthen your bottom line
Eliminate software incompatibilities because you're using a single system
Back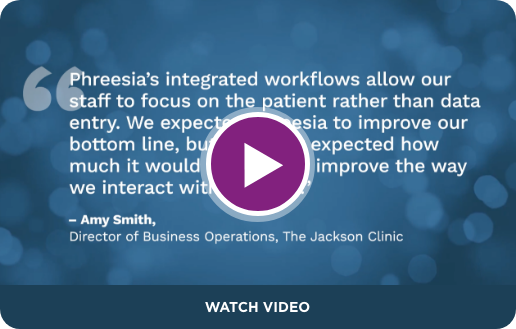 Why Phreesia?
Our top-rated platform gives you the power to save time, increase revenue and retain your star staff. Watch our video to see why Phreesia is trusted by 3,400+ healthcare organizations nationwide.
"We were looking for a system to help ​cut down on staff data input time and to allow our practice to streamline our patient check-in systems. Phreesia has been the right fit for us, and the team is nothing short of terrific. They're attentive to our practice and willing to adapt the product to best meet our needs. We are so happy we ​went with Phreesia!"

"My favorite thing about Phreesia is that you can streamline your front office processes. It allows your front desk to actually have time to smile at the patients and work with them, and your MAs can focus on their healthcare needs."

"We're a lot more efficient using Phreesia, especially with our clinical screening tools. Since the scoring is automated and the results are automatically added to the patient's chart, we're saving time and are able to focus more on the patient and their family."