Surgical Specialties
We understand surgical specialty practices and their patients.
Across the 14 recognized surgical specialties, the delivery of complex, safe surgical care to patients, whether injured or critically ill, requires a streamlined, customizable approach and unrelenting attention to detail. The highly trained surgeons who treat these patients are singularly focused on restoring and preserving those functions that will enhance their lives. Together with our network of surgical providers, we have developed a best-in-class solution that goes beyond digital intake to address the unique needs of surgeons and their patients.
With customized patient interviews and independently validated clinical screeners, Phreesia's specialty-specific intake workflows improve documentation, engage patients in their care and give you the tools to run a more effective and profitable practice.
Phreesia customizes intake with relevant workflows and clinical screeners based on patient and appointment type.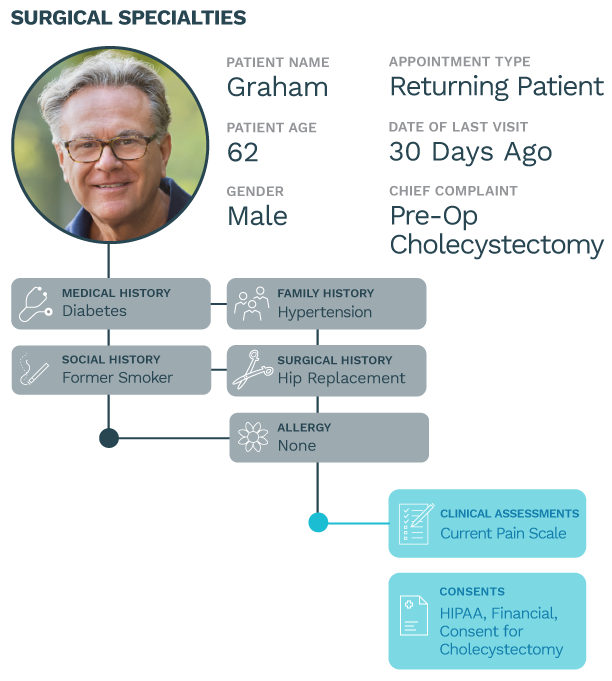 Clinical screeners provide valuable patient-reported outcomes data that can be used to enhance care and inform decision-making. With Phreesia, your patients are automatically identified and prompted to complete the appropriate screeners.
Every practice is unique but in working closely with high-performing surgical specialty organizations across the country, we've compiled a recommended portfolio of screeners to help surgical professionals improve their quality of care and maximize profitability.
Phreesia supports a wide variety of specialties, including: